Gay Byrne has dashed fans' hopes about him returning to his RTÉ lyric fm show in January, explaining to the Sunday Independent that his family have told him he is "not up to it at the moment" following his treatment for cancer.
The broadcasting legend told the Sunday Independent's Life magazine that he and his wife, writer and broadcaster Kathleen Watkins, are at loggerheads about him getting back behind the mic on his "little outlet".
"What we are having a row about at the moment is that RTÉ want me back on the air in January for my little Sunday afternoon programme and I won't be let go," he said.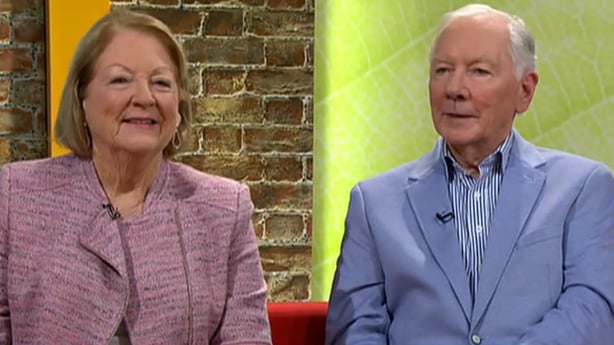 "She and my two daughters [Suzy and Crona] are in a gang-up," the 84-year-old continued. "And not for the first time. Not for the first time, but anyway, they won't let me.
"They just say I'm not up to it at the moment, and I suspect they may be partly right, but nonetheless I greatly regret that I can't do it."
Byrne first shared his cancer concerns with listeners on his lyric fm show in November 2016.
"I went through 83 years of robust good health," he told the magazine. "Robust good health. I never took a tablet of any kind. I never needed a sleeping pill. I never needed any of those things."
He said experiencing illness had been "very hard to accept".
"As my surgeon - one of my surgeons! - said to me recently, 'It is not a question of getting cured of cancer; you just manage the cancer. And you keep going to the best of your ability in your condition'."