Freddie Flintoff has said he feels calm and relaxed about taking on a presenting role on Top Gear.
The A League of their Own regular and former cricketer will co-present Top Gear next year alongside Take Me Out's Paddy McGuinness, following Matt LeBlanc's decision to depart the series.
"I'm quite relaxed about it at this minute," Flintoff said on Loose Women.
"They're taking me for all I can do. I try my best."
When asked about the pressure from fans of the motoring series, he added, "There's two schools of thought really. I think every day that I'm going to get found out, so it keeps me on my toes, and the other is this - what's the worst that can happen?
"I'm not saving lives or anything, I'm doing a bit of TV, I'm enjoying myself and then I'll go home after."
Flintoff and McGuinness will work alongside motoring journalist and racing driver Chris Harris on the series.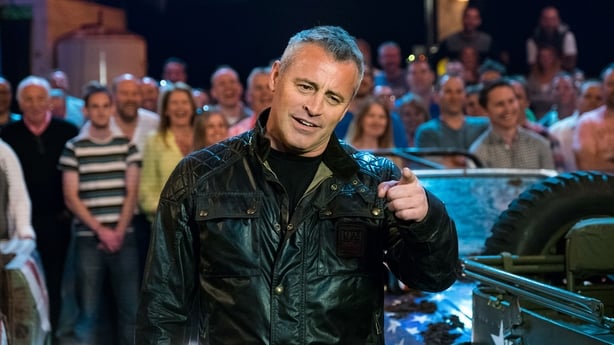 LeBlanc announced earlier this year that he would be stepping away from Top Gear, having joined the team in 2016.
The Friends star was originally brought in to co-host with Chris Evans following the departure of Jeremy Clarkson, Richard Hammond and James May. He then continued on without Evans after the radio broadcaster left at the end of their first season together.
LeBlanc's final series as host will air next year, with Flintoff, McGuinness and Harris to begin filming their first season in early 2019, which is set for release in the latter part of the year.