Neil Young has confirmed he is married to Daryl Hannah after describing her as ''my wife'' in a blog post calling for ''common sense gun law'' changes in the US.
The 72-year-old Canadian singer and the 57-year-old actress were reported to have walked down the aisle in August, and on Wednesday, the Crosby, Stills, Nash & Young musician confirmed the news in a blog post.
Young released the official live video of his band's song Ohio, a protest anthem written in reaction to the Kent State shootings of 1970.
Along with the video, Young wrote a post calling for stricter gun controls in the wake of 11 worshippers being gunned down at a synagogue in Pittsburgh on Saturday.
As part of the politically-charged message, Young mentioned that his wife, Hannah, helped him create the video.
He wrote: ''Today's students are brave, demanding change in violent times. We stand with them. They are us. We are them. This has been going on for far too long.
''My wife Daryl and I put this video together for you to reflect on."
''Support the students. Support our children. They want protection. Not more guns.
''Give us common sense gun laws that protect our people, in schools, in places of worship, in the workplace and on the streets. VOTE.''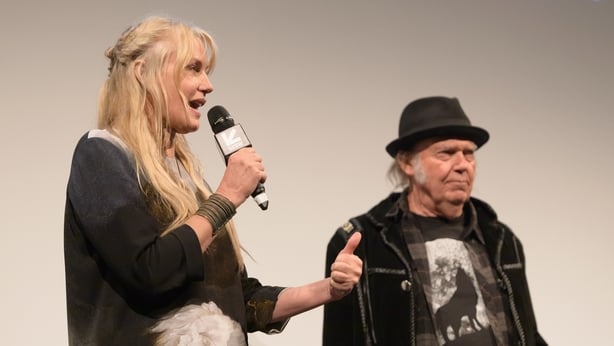 Guitarist Mark Miller sparked speculation about the surprise nuptials when he posted his congratulations on Facebook but clarified that he had not attended the ceremony. "I only knew about it because one of my friends attended the ceremony in Atascadero and announced it on his page," he said.
This year, Young appeared in the Netflix film Paradox, a fantasy western musical directed by Hannah.