Canadian singer Neil Young and American actor Daryl Hannah are reported to have married in California last weekend.
According to reports, the couple tied the knot on Saturday in Atascadero, following a ceremony held on Young's yacht near the San Juan islands.
Guitarist Mark Miller sparked speculation about the surprise nuptials when he posted his congratulations on Facebook but clarified that he had not attended the ceremony. "I only knew about it because one of my friends attended the ceremony in Atascadero and announced it on his page," he said.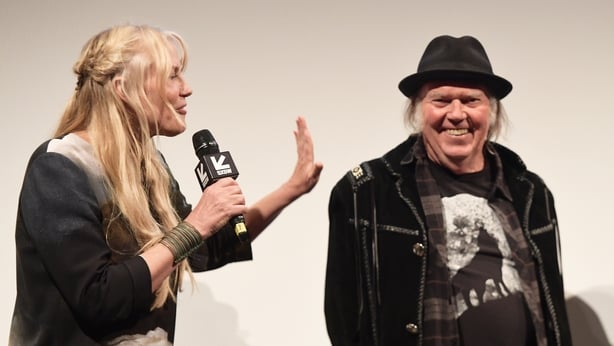 On Sunday, 57-year-old Hannah posted a cryptic message on her Instagram page, captioning an image of an owl: "Someone's watching over us … love and only love."
The Guardian newspaper has reported that Young and Hannah are said to have been dating for four years, following Young's divorce from his wife of 36 years, Pegi Young.
Hannah, who had her breakthrough role in the 1984 from Splash!, has had long-term relationships with John F. Kennedy Jr and musician Jackson Browne.
Previously asked about media speculation about his relationship with Hannah, the veteran performer said: "We didn't pay any attention to that. It doesn't matter. We don't give a sh**.
"We don't care, because they don't know what they're talking about. And if they do know what they're talking about, we still don't care, but we're happy for them. It doesn't matter. What matters is us, not the press."
This year, Young (72) appeared in the Netflix film Paradox, a fantasy western musical directed by Hannah.