We've heard of some impressive album launches in our time but Dublin singer Gavin James has pulled off a world first - he's become the first pop star ever to launch an album into space.
We need your consent to load this YouTube contentWe use YouTube to manage extra content that can set cookies on your device and collect data about your activity. Please review their details and accept them to load the content.Manage Preferences
Gavin's new release Only Ticket Home, which is out tomorrow, has been shot 50km into near orbit over earth and as you can see from the video, the singer looks pretty proud to be looking down on creation.
Speaking to RTE Entertainment, Edison Waters of Collective Management and PR, who looks after Gavin, said: "We've been trying to do this for eight years and I was recently inspired by Elon Musk launching one of his electric cars into space."
"Gavin's new album Only Ticket Home has a travel theme so this was the perfect time to do it."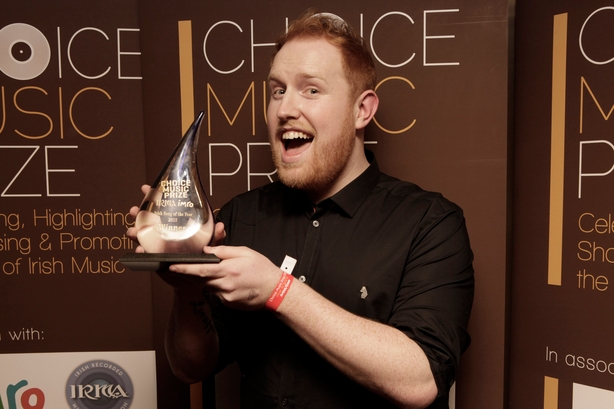 Gavin himself was present at "a secret location" to see his new album attached to a weather balloon and sent up into the blue yonder to take a four-hour journey through the clouds and beyond with a backdrop of the earth and space to reach a height of 50km above the earth's surface.
"We're sending the album into outer space because it's out of this world," said the singer at the launch, which took place in a field somewhere.
"The earth's horizon in the video is a thousand kilometers away," says Waters. "We had to do the launch at least 50 miles away from any flight paths as we didn't want the EI107 from Dublin to London colliding with Gavin's album.
"I know NASA put an album on the Voyager space craft but this is the first time an artist has actually launched a physical album into space. It's a unique album launch. In fact, it's a real album launch."
Only Ticket Home is James' second album following his 2016 debut Bitter Pill. He has sold two million singles, and been certified Gold in over 50 countries.
Alan Corr @corralan