Dublin singer Gavin James has lined up in-store appearances around Ireland to mark the release of his second album, Only Ticket Home.
James will perform songs from the new album, which is out on October 26th, meet fans and do signings at:
Thursday, October 25th - Tower Records, Dawson Street at 9.00pm
Saturday, October 27th - Golden Discs, Dundrum at 1.00pm
Sunday, October 28th - Golden Discs, Newbridge at 2.00pm
Thursday November 1st - Cleere's with Rollercoaster Records, Kilkenny at 2.00pm
The video for James' current single Glow from Only Ticket Home was shot around his hometown of Dublin, featuring locations that kick-started Gavin's career and featuring several cameos, including his parents and local musicians.
We need your consent to load this YouTube contentWe use YouTube to manage extra content that can set cookies on your device and collect data about your activity. Please review their details and accept them to load the content.Manage Preferences
"Glow was one of the first songs I recorded for the album and set the mood for every other song on the album after that sonically so as people listen to the album, there is a natural flow to the album." he says.
"Glow is a song about modern day relationships. It's the feeling you get when you know you're in love with someone and it scares you at the same time.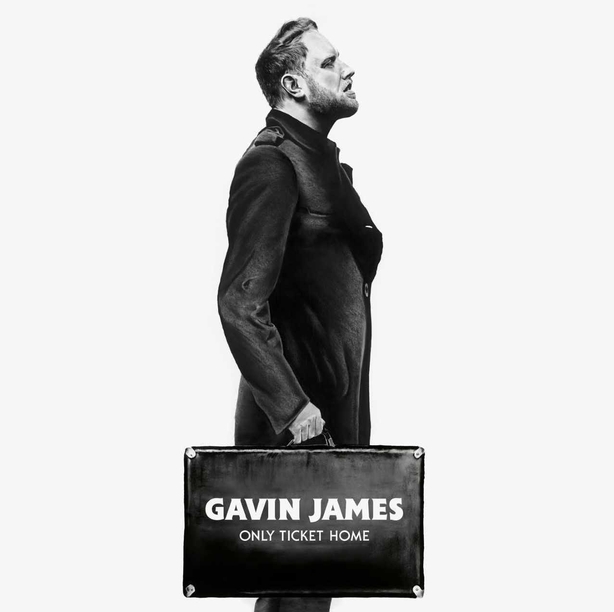 "It's pretty much about not giving up on something that could be amazing just out of fear and then ultimately regretting it if you let go."
He also plays Friday December 28th - INEC Killarney on Friday, December 28 and Royal Theater Castlebar on Saturday December 29.
The full track-listing for the new album, the follow-up to 2016's Bitter Pill, is: Start Again, Glow, Always, Faces, Hearts On Fire, Cigarette Break, The Middle, Strangers, Easy, Tired, Only Ticket Home, Put You Back Together, Hard To Do, Last Year (Live).