Amy Huberman has said she is pinching herself ahead of the premiere of her new RTÉ One comedy Finding Joy as she has always dreamed of writing her own show.
Huberman has written the six-part series and also plays title character Joy, a woman who finds herself thrust into the limelight with a new work challenge while trying to get over a break-up.
Speaking about what it is like to see "By Amy Huberman" on the show's opening titles, the 39-year-old Dubliner told RTÉ Entertainment, "That still feels weird, and it also means I'm like, 'Uh oh this lands on me now'.
"It was always a dream, I always wanted to write my own show and I look up to so many actor-writers who have done that.
"I feel really proud that we got it to this point because it's competitive out there and it's tough to get stuff made so I'm kind of pinching myself, I feel really lucky to be at this juncture."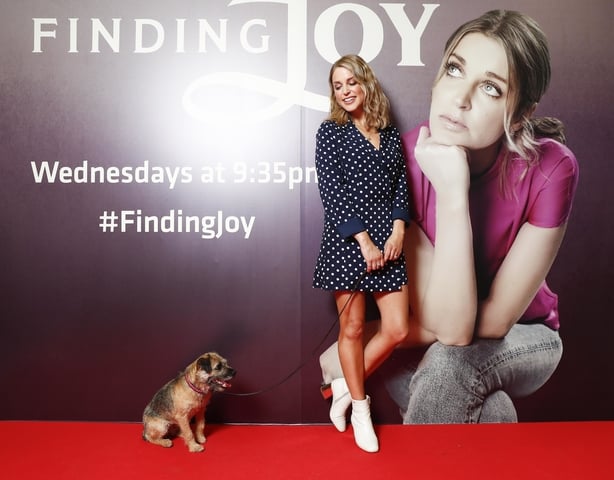 With the show set to air on Wednesday night, Huberman admitted to being nervous about sharing the project with the world.
"I'm so nervous... You keep forgetting that people are going to watch it – hopefully – so at the same time, it's been 2 years since the inception of the idea so yeah maybe it's time it went out there and you let it float and see what happens," she said.
Finding Joy airs on RTÉ One, Wednesdays at 9.35pm.