Filming for the fifth season of Peaky Blinders has started across the UK, with an image of Cillian Murphy on set as Tommy Shelby released.
The first promotional image from the Manchester set of the BBC drama sees Tommy Shelby sitting on top of a black horse, looking concerned, with dark and ominous clouds in the background.
The image was released via the show's official Twitter with the caption, "We're back, by order of the Peaky Blinders."
We're back, by order of the Peaky Blinders.

Tommy, Polly, Arthur and the whole family are officially back in filming Series 5 of #PeakyBlinders right now across the UK. Here's a first look. pic.twitter.com/pie7oFAWMk

— Peaky Blinders (@ThePeakyBlinder) October 4, 2018
Show creator Steven Knight teased a new "struggle" for the Shelby family in the coming season.
"The story of the Peaky Blinders and of the Shelby family gets woven into the political fabric of Britain and Europe as the 1920s end and the 30s begin," Knight said.
"Tommy Shelby faces the darkest force he has ever faced and his struggle is as relevant today as it was then."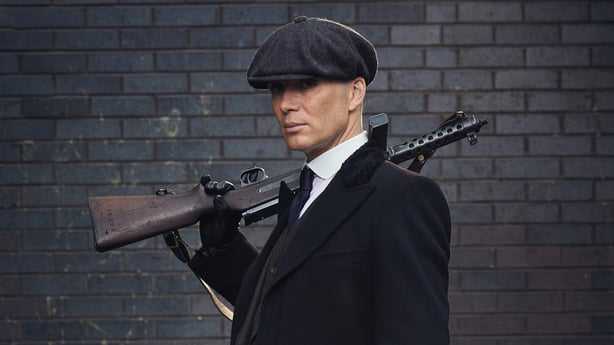 At the end of season four, Tommy entered politics as a Labour MP and season five is set to see the Shelby family struggle after the financial crash of 1929.
Peaky Blinders will be moving from BBC Two to BBC One for its fifth outing due to such high viewing figures.
BBC Drama controller Piers Wenger hailed a "mesmerising Cillian Murphy" and labelled the show "truly iconic."
Peaky Blinders will return in 2019.