Bono has said he doesn't know if U2 will tour again after their Experience + Innocence tour, saying "I don't take anything for granted."
The famed frontman opened up about the toll touring takes on him physically in an interview with The Sunday Times magazine, explaining how his brushes with mortality have impacted him.
The 58-year-old singer revealed on the liner notes to Songs of Experience that in the winter of 2016 he had "a shock to the system" that left him "clinging on to my own life".
Bono did not specify what happened to him, saying: "I don't want to speak about it. But I did have a major moment in my recent life where I nearly ceased to be. I'm totally through it, stronger than ever."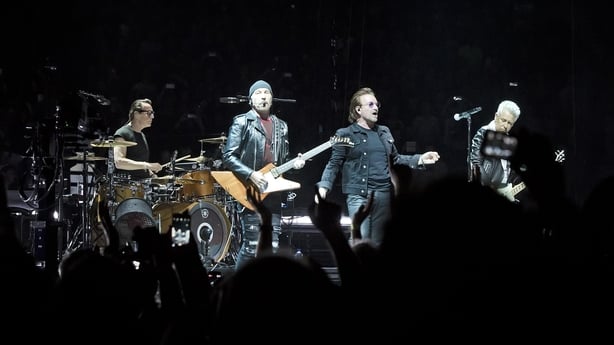 He added that he has had "a fair few punches over the last years" including falling off a bike in 2014 and breaking his arm in six places and his eye socket.
"That was only one of them. There were some serious whispers in the ear that maybe I should have taken notice of", he said. "The Edge says I look at my body as an inconvenience, and I do. I really love being alive and I'm quite good at being alive, meaning I like to get the best out of any day. It was the first time I put my shoulder to the door and it didn't open. I feel God whispered to me, 'Next time, try knocking at the door, or just try the handle. Don't use your shoulder because you'll break it.'"
The Dubliner admitted that it has had an impact on his ability to tour.
"I can't do as much as I used to", he said. "On previous tours I could meet a hundred lawmakers in between shows and now I know I can't do that.
"This tour is particularly demanding. Whether you have a face-off with your own mortality or somebody close to you does, you are going to get to a point in your life where you ask questions about where you're going."
When asked if that means there won't be another U2 tour after this one, he replied: "I don't know. I don't take anything for granted."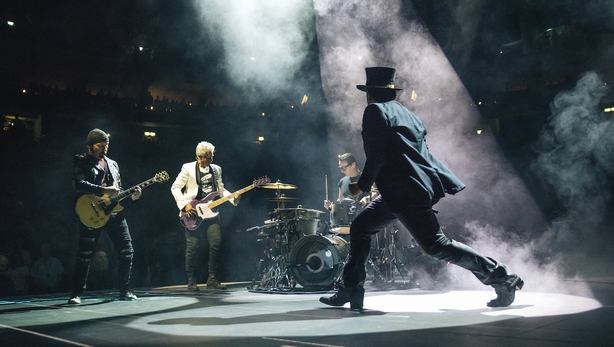 Earlier this month, Bono lost his voice on stage in Berlin and the show was cut short. He returned to performing three days later.
Guitarist The Edge said of the singer: "These days, we try to save his voice. He has a good range. His top note would be a B these days, but he has hit C, which is what a top tenor would hit, and is very, very high. An opera singer would hit that maybe once a night.
"He has a very ambivalent attitude to his physical self. He doesn't naturally take responsibility for his physical wellbeing. Which is fine in your twenties, but you get to a certain point … It is a difficult shift for him. If you spend too much time thinking you are old and past it, you probably can't do it any more."
Drummer Larry Mullen suggested that the band might take a break after this tour.
"We'll finish this and then there will be time to decide what we want to do next. I'd like to take a really long holiday", he said.
"You never know. I assume there'll be another album. I don't know that anybody needs another U2 record or tour anytime soon. People could do with taking a break from us and vice versa."
For more music news, click here.