Rod Stewart claims he was banned by the BBC from singing the Irish ballad Grace for a radio session yesterday (Friday.)
The ex-Faces front-man sings a version of the song on his new album, Blood Red Roses. Rod wished to perform it as part of a live Chris Evans' Radio 2 Breakfast Show.
"They won't let me sing Grace because of its Irish, anti-English overtones in the song, " the musician told Billboard. However, the BBC have categorically denied any such ban with regard to Rod's musical choices. "No songs are banned on the BBC, " The broadcasting organisation told HuffPostUK in a statement. "UK Radio 2 still regularly plays Rod's song The Killing Of Georgie. All songs performed live on the BBC Radio 2 Breakfast Show are agreed with the artist."
The gravel-voiced singer first heard Glasgow Celtic fans sing Grace three years ago. "Celtic is the football team I support, and Celtic was formed by an Irishman in Glasgow in 1888 to raise money for the Irish to come over after the Potato Famine."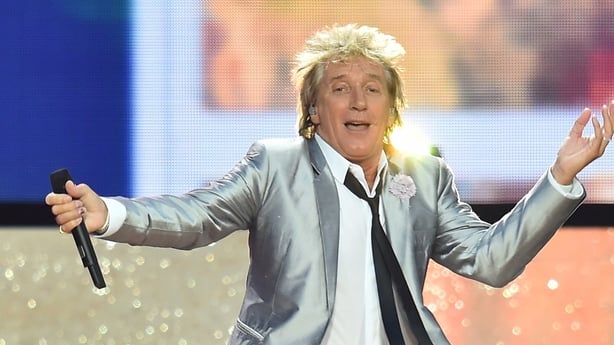 The song in fact was written in 1985 by Frank and Seán O'Meara. "It's not really an IRA song and was written in the 80s," the singer declared.
"Forget about it, it's one of the greatest love songs ever written, " continues the singer. "The guy goes to his death 15 minutes the next morning after he's been married and I can't sing that one either." (Rod's 1976 hit The Killing Of Georgie Part I & II faced BBC censure also, according to the singer.)
He also reveals in the interview that he visited Dublin and 'did his homework.' In Kilmainham Jail, he noted the absence of table, bed or chair for the signatories of the Proclamation who were detained in that prison before their execution following the 1916 Rising.
"(They) just sat on the floor, and the glass that was there when I visited wasn't there in those days, so the wind and the snow came straight into the cell. Man's inhumanity to man never ceases to astonish me."
"So it means a lot to me, that one, " he says of Grace. Rod believes that he will probably be in tears singing Grace at Páirc Uí Chaoimh next year when he will play a date in Cork
Billboard also asked the 73-year old singer about giving up live performance, in light of recent retirement tours by Paul Simon, Bob Seger and Elton John.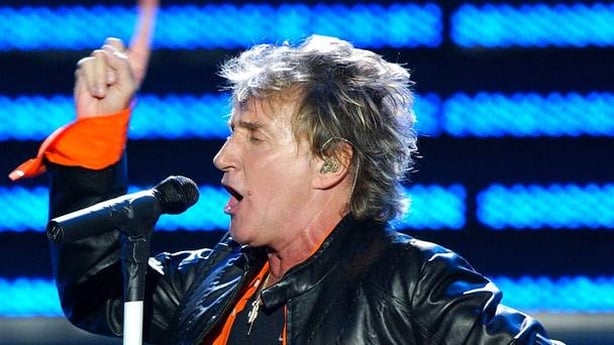 "I don't know what their reasons are, " declared Rod. "Maybe Paul Simon doesn't enjoy it as much as I do." He referred to an upcoming concert in Budapest the following week, "and it can't come around quick enough. .. I love it."
As for his old mate, Elton John, he predicted that following the last of his 300 shows, the Rocket Man singer would still do the odd show here and there.
"All good things must end, " the ex-Faces singer reflected. "Not for me, not yet. I'm not even thinking about it."
The Billboard interviewer noted the personal or intimately expressed songs on the singer's new album. Had he evolved as a singer-songwriter, he was asked.
"Yeah, I think obviously as time goes by, you don't have much to lose by being honest. It's an admirable stance when it comes to writing songs, and I've tried to be honest as I can. These are songs that have affected me."
He referred to the song Farewell, which, he revealed was `more or less' a true story. Farewell is a love song to another guy that I dearly loved, he was a real buddy of mine.
"(As to the the song) Julia, I was 10, she was 14."