Harrison Ford and Lady Gaga are to be presented with Artists Inspiration Awards for advancing humanitarian and philanthropic causes.
The SAG-AFTRA Foundation has announced that it will bestow this year's Artists Inspiration Awards to the actor Harrison Ford and iconic musician Lady Gaga. The recipients will received the awards at the Foundation's 3rd Annual Patron of the Artists Awards to be held on November 8 at the Wallis Annenberg Center for the Performing Arts in Beverly Hills, California.
The SAG-AFTRA Foundation annually honors two artists who have used their platform to advance humanitarian and philanthropic causes. Previous honorees include Leonardo DiCaprio, Lionel Ritchie, and Kate Winslet.
"We are honored to recognize two of the most iconic and beloved artists worldwide who have not only made indelible impacts on our culture and the arts, but who have chosen to use their influence to make a difference for others," said SAG-AFTRA Foundation Board President JoBeth Williams, as quoted on Lady Gaga's website.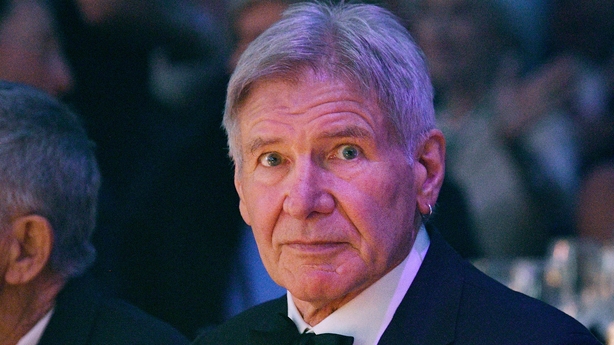 "Harrison Ford is an acting legend in every known galaxy, but what many do not know are the decades of philanthropic service and leadership he has given to Conservation International to help protect our planet. Lady Gaga, whose monster career as a performer and actor has won her hundreds of millions of fans around the world, has also worked tirelessly on behalf of young people, focusing on mental wellness and building a kinder, braver world through her Born This Way Foundation. Harrison Ford and Lady Gaga are shining examples of how extraordinary success and true legacy are about creating a better world."