Pete Davidson has said he and Ariana Grande are "supposed to be together".
The couple have had a whirlwind romance, becoming engaged in June, after only a few weeks of dating.
The Saturday Night Live comedian appeared on The Howard Stern Show on Monday where he spoke about first meeting the God Is A Woman star back in 2016.
Grande was appearing as the musical guest on SNL and first met Davidson at a writer's room meeting.
He said he was "just like staring at her" during the meeting, but afterwards Grande declared that she was going to marry Davidson.
He told Stern: "It's the weirdest, coolest thing that's ever happened."
We need your consent to load this YouTube contentWe use YouTube to manage extra content that can set cookies on your device and collect data about your activity. Please review their details and accept them to load the content.Manage Preferences
The 24-year-old comedy star said that the timing of their romance was key, as they began dating shortly after his break-up from long-term relationship with Cazzie David and her split from Mac Miller, who died earlier this month aged 26.
"Timing, I feel like, is everything and we both were in a similar situation at the same time," Davidson said.
He added that his and Grande's relationship is meant to be.
"I just think some people are meant to be together and some people aren't, even if they are good people or not", he said.
"Some people just aren't good in relationships together. And I just think we're supposed to be together."
"Before we started dating, I literally like went through a list, I scrolled through a list of really hot guys on the internet and I was like 'Wait a minute, are you sure? Like here's all of One Direction, I was like you sure? I was like this guy? All right. OK cool'."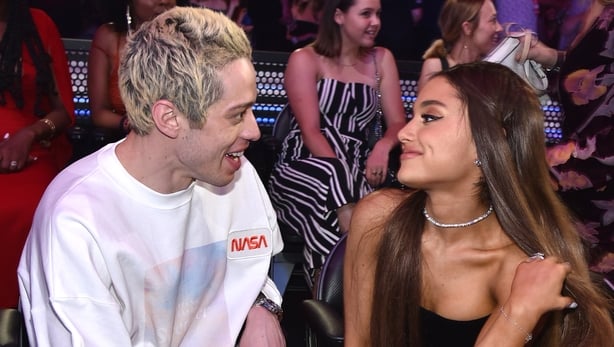 Back in June when confirming their engagement, Davidson joked that he feels like he's "won a contest".