Chris Martin staged an intervention for Lily Allen after she collapsed at Kate Hudson's Halloween party in 2014.
In an excerpt from Allen's autobiography My Thoughts Exactly, published by The Sun, Allen revealed how Martin gave her the "wake up call" she needed after she fell over at an A-list party.
In the chapter called, 'Rock Bottom', the 33-year-old recalls how the Paradise singer brought her home after she hit her head into Orlando Bloom's and knocked herself out.
"I'm not super-close to Chris Martin, but I'll always be grateful that what he did was say to me, "No Lily, I don't see you like that. I don't want to f*ck you. I care about you. I want to be friends with you. I want to help you."
"He and Gwyneth had just broken up, but they were together in LA doing their conscious uncoupling thing. They asked me over for Sunday lunch. I wasn't very chatty with Chris, but he and Gwyneth did put me in touch with their marriage counsellor. 'I didn't go, but it was the wake-up call I needed. I realised I was ill."
Allen, who has daughters, Ethel, six and five-year-old Marnie, with former husband Sam Cooper, added: "I was behaving in a way that was the opposite of being sexually liberated or free, I was trapped in a cycle. I was addicted to the drink and drugs I was consuming and the sex I was chasing. I felt like an object, a f***able thing that didn't mean anything to anyone."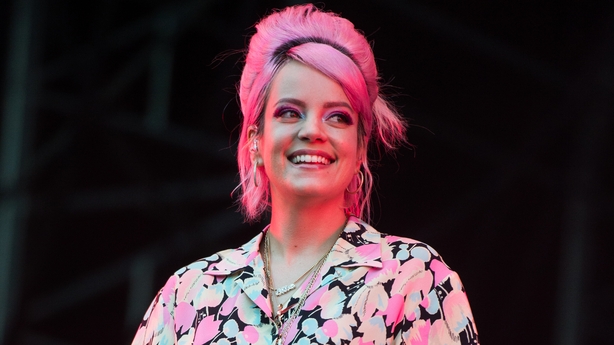 Allen released her fourth studio album, No Shame, in June to rave reviews. The album picks over her divorce, grapples with maternal guilt, and delivers some great kiss-offs on her best album yet.