Nicki Minaj has said it was "mortifying and humiliating" to be involved in a scuffle with Cardi B at a New York Fashion Week party last Friday.
A video was published on Twitter that appeared to show a disturbance between the music stars at the Harper's Bazaar Icons party. TMZ reported that the confrontation began when Cardi approached her rival rapper over alleged "lies Nicki was spreading".
Cardi B was allegedly elbowed in the face by a security guard, before throwing a shoe at Nicki. She was later photographed exiting the venue barefoot with a bump over her left eye.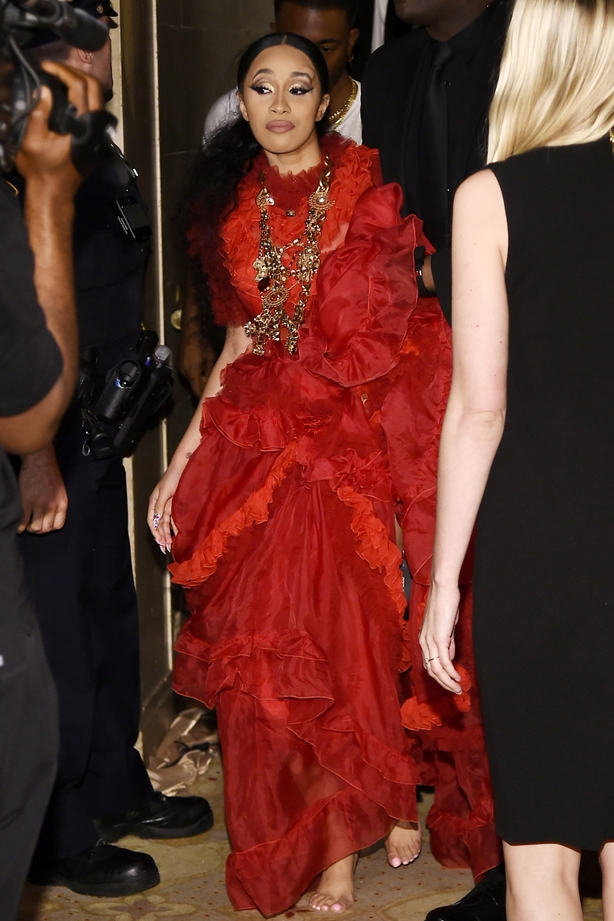 Cardi, who gave birth to a daughter in July, later posted a lengthy message on Instagram accusing Minaj of making disparaging remarks about her skills as a mother.
Minaj has now commented on the alleged altercation, denying that she insulted Cardi B's parenting.
She said on her Beats One radio show: "The other night, I was a part of something so mortifying and so humiliating to go through."
The 35-year-old music star said that the crowd who witnessed the alleged disturbance was "upper echelon", adding: "The way they passed by looking at this disgusting commotion, I will never forget. I was mortified."
The rapper, real name Onika Tanya Maraj, added: "I would never talk about anyone's child or parenting. I don't care about anyone's parenting. I don't give a s** and it's so crazy to me that people always need to make Onika the bad guy.
"I just want to let the world know that Onika Tanya Maraj would never, has never and will never speak ill of anyone's child."
She added: "I am not a clown. That's clown s**." 
Appearing to directly address Cardi, Minaj said: "You're angry and you're sad. This is not funny and this is not about attacking.
"This is about getting this woman some help."