Crazy Rich Asians stars Awkwafina and Ken Jeong have told RTÉ Entertainment that they've fought back tears witnessing the romantic comedy's breakout success with an all-Asian cast in the US, and the discussions about diversity that have followed its box office triumph.
The film, one of the most talked-about releases of 2018, has been hailed as a watershed in onscreen representation - the first Hollywood studio production to feature a majority Asian-American cast in a modern-day story since 1993's The Joy Luck Club.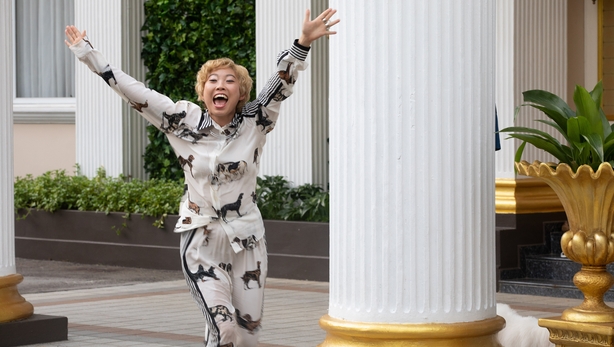 "Obviously, this means a lot to me," said rapper and Ocean's Eight star Awkwafina. "And I couldn't tell whether it comes from an actor's standpoint of someone who's in the movie, or as an Asian-American woman who grew up in a country with very little representation. So I think it means a lot to me - on a lot of different levels."
The Hangover star Jeong described Crazy Rich Asians as "one of the sweetest moments I've ever experienced in my career".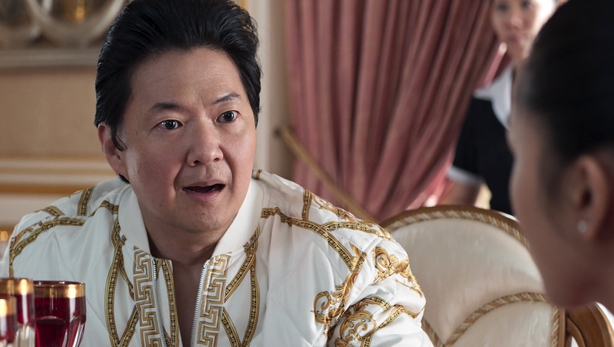 "I've been fortunate enough to be in some movies that have had some kind of zeitgeist moments, but this one, a studio movie where I'm genuinely happy or happier for everybody else involved than myself... 
"I'm just rooting for everybody. I've always been like that - even if I wasn't in this movie I'd have the same mentality. So to actually be part of it... It is one of those few moments [that] I can put on one hand where I'm happier."
When asked whether the success of Crazy Rich Asians had moved them more than they would've imagined at the start of filming, both Awkwafina and Jeong replied: "Oh yeah." 
"I think all of us have had these moments that just come out of nowhere," he continued. "It'll be interesting to see where that is for everybody [else].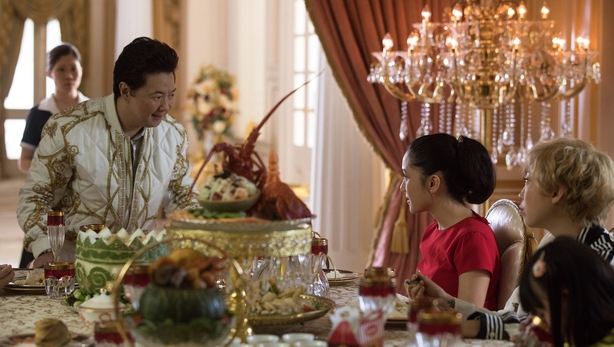 "I remember even after the Hollywood premiere... I've seen the movie a few times but on my way to the after-party I was crying. I just couldn't stop crying - mostly because my driver lost directions to the after-party! [Laughs] I just went to the wrong party; it was fine, it was no big deal!" 
"It's very emotional to see what this movie has done," said Awkwafina. "Especially because when we were filming it, we were in Singapore as a kind of random group where no-one really knew who we were or what we were doing there. Not a lot of people even knew what Crazy Rich Asians [the 2013 Kevin Kwan book] was.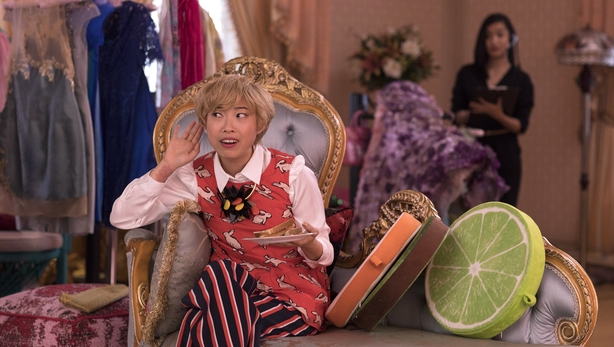 "To see it now materialise in such a big way... It's not only that it just came out; it came out in such a huge way. 
"It completely dominated the box office in the United States and shattered a lot of these misconceptions that Hollywood has had about the success rate of these movies and how they could perform, who can lead movies, who can star in movies. 
"And so, it's really broke through a lot of that. That in itself is extremely emotional."
Crazy Rich Asians opens in Irish cinemas on September 14.