Catastrophe star and co-creator Sharon Horgan has said she has "broken down a few times" over her acclaimed relationship comedy-drama coming to an end.
Horgan was the guest on Second Captains on RTÉ Radio 1 on Saturday, where she told the hosts about how much she and co-creator and co-star Rob Delaney would miss the show and their characters, Sharon and Rob.
"I've kind of broken down a few times," said Horgan.
"When we did our read-through - because you're reading all six scripts and everyone's there and most people have been involved with it from the very beginning - we got to the last scene of the sixth episode and really, really embarrassingly, I kind of lost my s*** a little bit. I just couldn't read it."
When asked about the scene in question, Horgan replied: "It was this scene that we'd had in our head for ages and that we'd finally written.
"I guess that it was kind of a summation of the series, but also, like, me and Rob - meeting all those years ago and deciding to try this thing and everything that's happened over the last few years.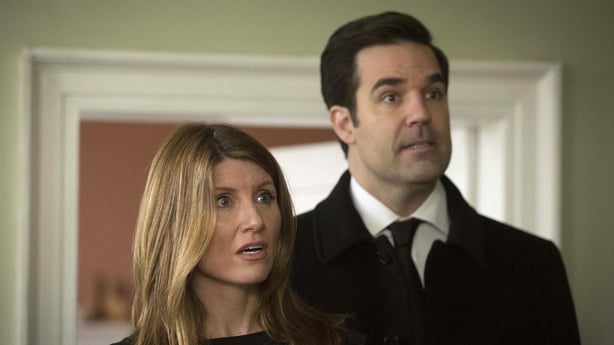 "[There was] That sort of sense of what would've happened if we'd never met each other. I just found it a bit much, so that was embarrassing.
"Then, on set, when Rob did his last scene, I couldn't even talk to him. I was just like, 'I'm going to email you! Everything I'm feeling now I've got no way I can express it'. I haven't done the email yet."
Horgan said that things are "incredibly stressful" at the moment with the final season in the editing suite.
"We think it's going to go out early next year," she added. "But we haven't got a set date yet. We're just editing it at the moment. It'll be ready soon but there's all sorts of stuff you need to work out with the channel [Channel 4] first."