Catastrophe actor Rob Delaney and his wife Leah are to become parents again, the actor has revealed on Twitter.
The 41-year-old wrote: "Just had 2 typically wonderful @NHSEnglandLDN midwives visit my pregnant wife & I for a home birth assessment. Love to all marching for the NHS today."
"We had a couple of kids in the US and we had one child here in the UK and we're about to have another and now I know unfortunately that things can go very wrong and so I don't have the attitude like it won't happen to me because it did happen to us," he also said in a video for Democratic Socialists for Medicine for All.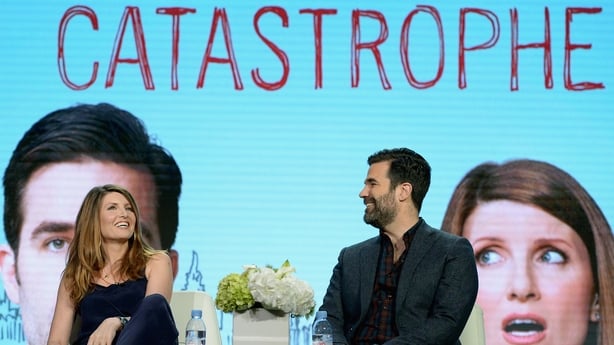 "Our son Henry passed away in January of this year from cancer and he was a beautiful little boy from the moment he was born until the moment he died.
"And he benefited so much from the healthcare system here and so did we as his parents because while we endured stress that was truly unbelievable.
"We didn't endure the financial stress of wondering are we going to be able to pay for this, are we going to have to move during his treatment because we have to move into a smaller house or move in with relatives … so that financial stress we didn't have to endure here and what a gift…"
As the NHS's 70th anniversary approaches, Delaney encourages fellow Americans to get involved in the fight for Medicare for All in the video, posted to his Facebook page.
Henry had suffered from a brain tumour.