Singer Lana Del Rey has announced that she has decided to postpone her show at Israel's Meteor Festival later this week "until a time when I can schedule visits for both my Israeli and Palestinian fans".
The American star had been criticised for signing on to play the festival by those who advocate a cultural boycott against Israel over its treatment of Palestinians and military action.
Del Rey announced she had decided to postpone her visit on social media.
August 31, 2018
In a statement on her Twitter page, Del Rey wrote: "It's important to me to perform in both Palestine and Israel and treat all my fans equally.
"Unfortunately it hasn't been possible to line up both visits with such short notice and therefore I'm postponing my appearance at the Meteor Festival until a time when I can schedule visits for both my Israeli and Palestinian fans, as well as hopefully other countries in the region."
The Boycott, Divestment, Sanctions (BDS) organisation, which has called for artists to join the cultural boycott of Israel, welcomed Del Rey's decision and called on other performers to follow suit.
Last month, Del Rey had defended her planned performance, saying it was "not a political statement".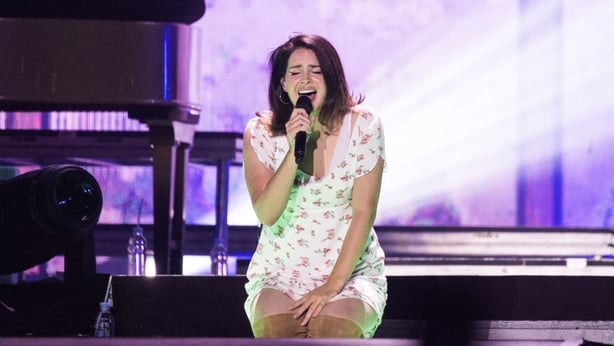 "We signed on to the show w[ith] the intention that it would be performed for the kids there and my plan was for it to be done w[ith] a loving energy w[ith] a thematic emphasis on peace," she wrote on Twitter.
"If you don't agree with it I get it. I see both sides. But me and my band have been performing all over the world for months out of the years and close to 10 years now together."
"I would like to remind you that performing in Tel Aviv is not a political statement or a commitment to the politics there just as singing here in California doesn't mean my views are in alignment with my current government's opinions or sometimes inhuman actions," she added.
August 19, 2018
August 19, 2018
In a statement last month, the organisers of the Meteor Festival said the BDS movement had "insanely politicised our event".
"We believe deeply in music's capacity to transcend and heal humanity's rifts. This is where sincere dialog and true understanding can take root," organisers wrote on the festival website. "Failure to identify that opportunity is an exercise in perpetuating hopelessness on all sides.
"Our agenda is and has always been peace, coexistence, equality and our only aim is to bring people of all kinds together through the common love for music and art and our mindset from the very start has been to emphasis [sic] pluralism and cultural diversity."