Emma Thompson and her co-star Fionn Whitehead have said that they formed a special bond while filming their new movie The Children Act.
In the movie, which was directed by Notes on a Scandal director Richard Eyre, Thompson plays Fiona Maye, a high court judge in London who must make a painful and delicate decision over what's best for an ill teenage boy.
Watch our interview with Fionn and Emma
We need your consent to load this rte-player contentWe use rte-player to manage extra content that can set cookies on your device and collect data about your activity. Please review their details and accept them to load the content.Manage Preferences
Adapted from Ian McEwan's 2014 novel, it's an engrossing story that sees a collision between the law, religion and medicine.
Dunkirk star Whitehead plays dying teen Adam and he forms a strange but compelling bond with the woman who holds his future in her hands.
It's a deeply serious film that explores moral issues but Thompson told RTÉ Entertainment that the cast enjoyed a "fun dynamic on set."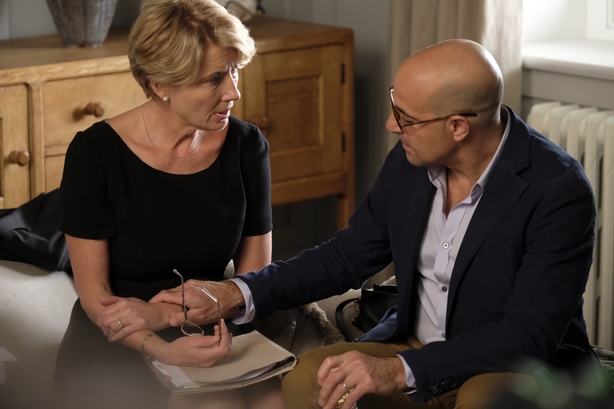 "Jason Watkins who plays my clerk in the movie is one of the funniest men on the planet," she said. "So we used to just gather in my little trailer and just shriek with dirty laughter a lot of the time but you've got to balance it out a lot of the time but I think the reason we have the bond that we have is that we had to create it.
"That's what they have, the judge and Adam. Every scene we do is so intense. The first time they meet, he's dying so what else do you do but form a powerful bond, as they do in the film."
Whitehead had his breakout role in Dunkirk, in which he played marooned British soldier Tommy, and followed by a prestigious part in The Children Act, it's been a rapid rise for 21-year-old.
Read our review of The Children's Act
"It's definitely happening very fast," he said. "I feel very lucky to get the things I have done in such quick succession."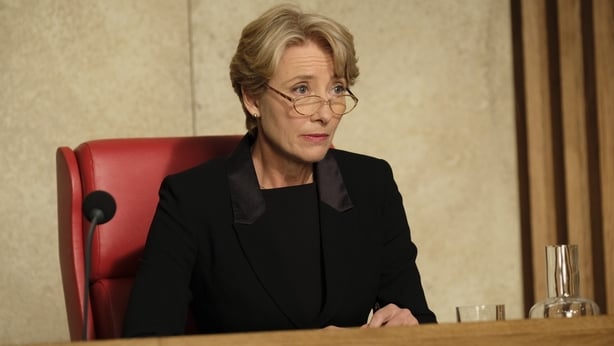 "Yeah but you're not daft - you went straight from this movie to do a play. You're never going to do the `right, now I'm going to play a completely meaningless role in Hollywood for ten years", you're just not going to do that."
Is that why Thompson kept away from Hollywood herself? "I just wasn't asked," she said, laughing. "I didn't do acting, the proper acting, until I was 27. I had been doing benefits for CND and musicals and comedy and stand-up comedy and my own and messing up.
"I consider myself to be incredible lucky. I'm not saying that Fionn's not lucky but he's got a lot to navigate because of having had so much happen so young. I think that's quite hard because then it's so much more difficult for him to go something mad because he'll have a following.
"I didn't have any of that so I could whatever I wanted for a long, long time."
The Children Act is in cinemas on August 24