The Eyes of Orson Welles, Mark Cousins' fan letter to the great director can be watched as a standalone portrait of the artist. Prior knowledge of the auteur's work is not necessary. Marvel at the talents of a true Renaissance man of the 20th Century, who didn't waste a minute, it seems.
Somehow or other, Cousins, whose roots are in Belfast, gained access to a valuable box of memorabilia, which forms the basis for his documentary, narrated in an all-immersive and unfailingly devotional voiceover. Within that box are sketches, letters, type-scripts or scripts relating to Welles' films and projects, pieces of artwork, personal belongings, the whole shebang. Welles studied art in Chicago, and the basis for all his film work is the sketching, with which all his movie ventures began life.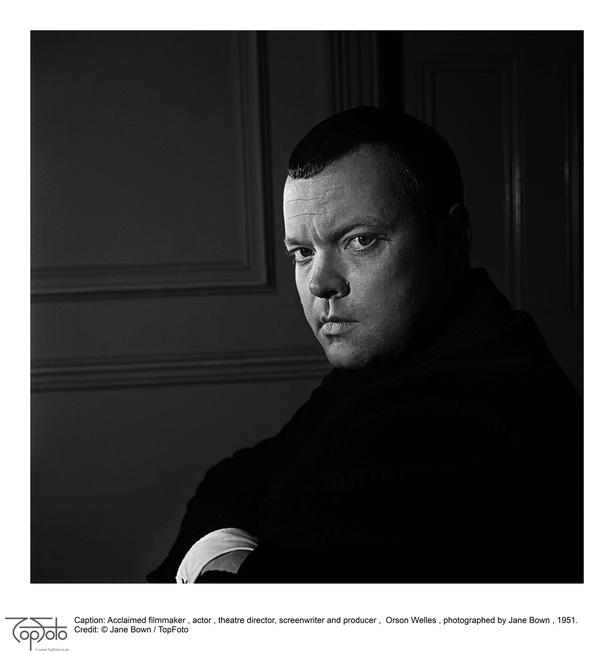 He visualised everything before he did it, in other words, and rather than keeping such visions in his head as many a director might do, he committed them to paper with quill  - yes, no kidding - pencil or felt marker.
The Midwesterner was already doing that as a boy, watching the people he saw on the Grand Tour with his wealthy father, sketching a variety of German faces, for instance. His portraits of passengers on the ship that brought him to Ireland somewhat later are particularly striking and point somehow to the almost devilish artistry at play in films like The Trial, Chimes at Midnight, The Magnificent Ambersons, Othello, Touch of Evil, Macbeth and Citizen Kane.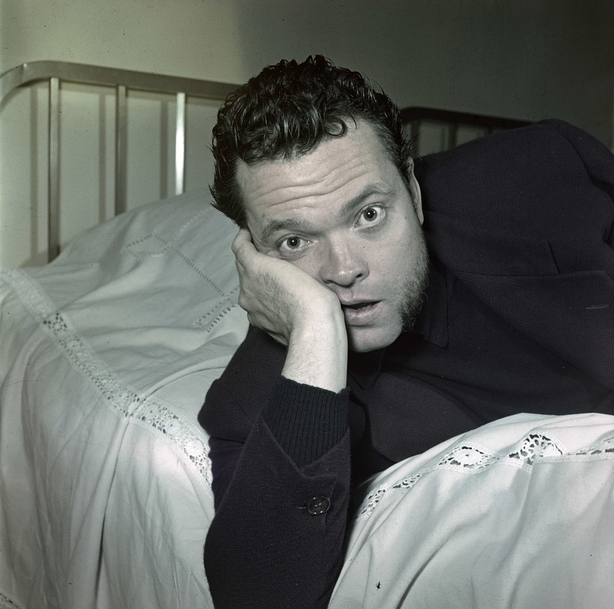 Quite aside from the treasure trove that is the box of biographical material, Cousins has lots of other resources with which to make this highly literate tribute. He follows the director's trips around the world and films too in Welles' home town, Kenosha, in the state of Wisconsin. He shoots in Chicago where Welles studied and worked; in New York, Los Angeles, Morocco, Paris and the Spanish cities of Sevilla and Segovia - the latter's aqueduct inspired the set for the castle in Macbeth.
Cousins films in Dublin, although there is but a glancing reference to the Gate Theatre, focussing instead on the director's relationship with ordinary Irish people, whom he revered for their intelligence and whom he met at their weddings and wakes.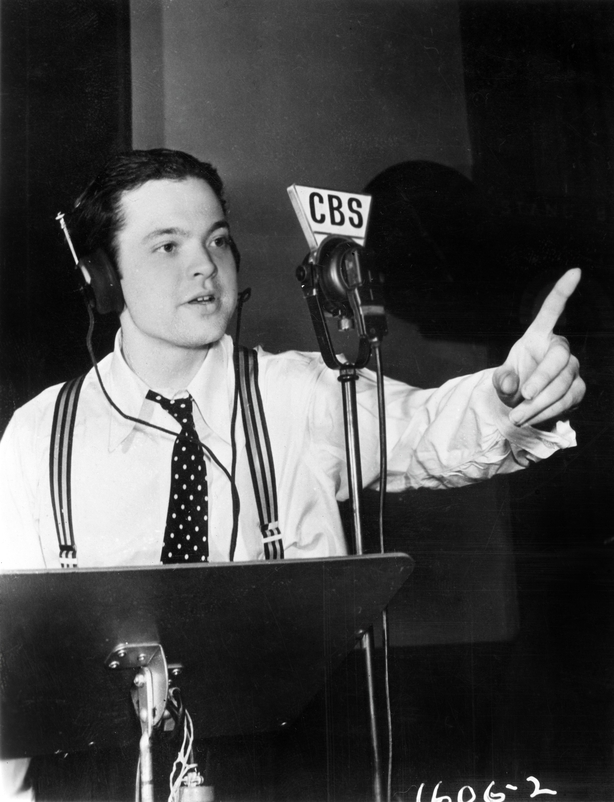 He also shoots on the Aran Islands, and executes a number of close-ups of a small number of contemporary Irish faces in an absorbing sequence. Cousins visits Scotland for a sequence on Welles' version of Macbeth, which he filmed on a famously tight budget. (Did such tight budgets mean that Welles was driven to do his best with scant materials? Very probably.) In Arizona, he meets Beatrice, Welles' daughter from his third marriage, who shows him a painting done by her father in a fit of rage at the house. There were frequent wrangles about money and film-making, but in this instance the fit of anger seems to have been spurred by the fact that the relevant parties had not even read an actual script.
Divided into chapters, with titles like King and Jester, The Eyes of Orson Welles is not a film of talking heads. It is, rather, a homage to the man who learned an abiding sense of fair play from his mother, who died when he was nine. He fell foul of the authorities for radical, avowedly Left-leaning theatre, and had the nerve and cojones to cast black actors in a version of Macbeth. He made a personal mission of tracking down the police officer who blinded a young black soldier who had fought in the Second World War and defended Welles' country, as the director saw it. Indeed, he made that mission the subject of one or two of his pieces to camera-style talks for the BBC.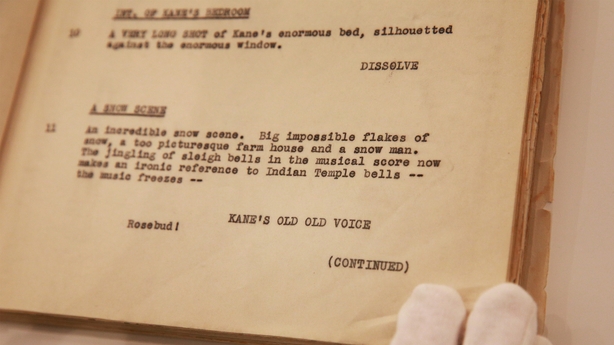 In The Eyes of Orson Welles, every shot is framed as though Welles was looking over Cousins' shoulder. All the travel and the shooting in different locations lends a breathtaking sense of scale which enhances the legend that Cousins wants to paint in broad strokes. Welles' love life is the matter of one chapter - the tears and the blues with his second wife, the actress Rita Hayworth, brought on. Even such gloomy moments made it on to his evocative sketch-work on paper.
So intense is the relationship between fan and hero that towards the end of the film, Cousins actually conjures up the great auteur, who died in 1985, as though he were indulgently replying to his 'letter' (a resonant, deep-voiced actor does the honours for Welles)  A revealing portrait.
We need your consent to load this YouTube contentWe use YouTube to manage extra content that can set cookies on your device and collect data about your activity. Please review their details and accept them to load the content.Manage Preferences
The Eyes of Orson Welles opens on Friday, August 17. The 6.20pm screening of The Eyes of Orson Welles on Wednesday, August 22 at the IFI will be followed by a Q&A with director Mark Cousins.
The IFI is hosting an Orson Welles season until Wednesday August 29, featuring nine Welles-related films. The series of screenings includes films which had a profound influence on Welles, namely Eisenstein's Battleship Potemkin, Chaplin's City Lights, and Ford's Stagecoach.
Also featuring in the season are three films inspired by Welles, namely Kubrick's The Killing, Paul Thomas Anderson's There Will Be Blood, and Sarah Polley's Stories We Tell.
Three of Welles's best known works, Citizen Kane, The Magnificent Ambersons and Touch of Evil, are also being screened.
The free daily Archive at Lunchtime screenings throughout August at the IFI feature two Welles-related films, Return to Glennascaul and Hamlet at Elsinore, both directed by Hilton Edwards.