Ben Affleck and Matt Damon are reuniting for a new true crime movie about a multi-million dollar scam that involved the McDonald's Monopoly game.
According to The Hollywood Reporter, Affleck, who last helmed the 2016 crime drama Live by Night, will direct from a script by the writers of Deadpool, with Damon starring.
They will also produce through their Pearl Street company.
Screenwriters Paul Wernick and Rhett Reese are adapting a Daily Beast report about a former policeman who allegedly operated a criminal network to rig McDonald's annual Monopoly sweepstakes to the tune of over $24 million dollars.
The ex-cop reportedly shared the winnings with a group of co-conspirators who offered kickbacks to the mastermind of the scam.
The movie will follow the FBI operation to uncover the criminal ring which was run by a man called "Uncle Jerry" who used his job as a security officer at a firm that printed the game pieces to defraud the promotion.
Fox won the rights to the movie adaptation based on Jeff Maysh's article after a fierce bidding war, according to Deadline.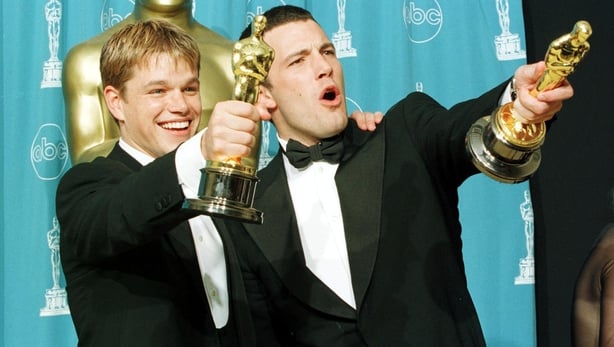 Affleck and Damon have frequently collaborated together throughout their careers, probably most memorably with their 1997 Academy Award-winning drama Good Will Hunting which they wrote and starred in.
They have also starred alongside one another in Dogma (1999) and Chasing Amy (1997).