Spice Girl Mel B has revealed that her father's death brought her family back together after a rift had kept them apart for nearly a decade.
The 43-year-old singer, whose real name is Melanie Brown, reunited with both her mother and sister last year while her father was in hospital battling cancer.
"It was about eight years that I didn't talk to them. It was heartbreaking," she told ITV's Loose Women.
We need your consent to load this YouTube contentWe use YouTube to manage extra content that can set cookies on your device and collect data about your activity. Please review their details and accept them to load the content.Manage Preferences
"I was actually married and I was in an isolated, stressful kind of relationship, which prevented me from even reaching out to my family," she claimed.
"Very awkward and very distressing for me for the whole of the ten years."
"The good thing is, well kind of not good, when my dad died - God bless his soul - that brought my family together," she continued.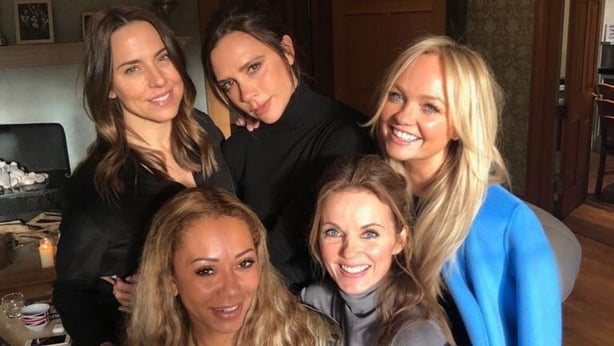 "So on his deathbed when I walked in, I got to see my mum and my sister for the first time in eight or nine years.
"Even though it was a really painful thing to see my dad going through that, it was such a happy, beautiful thing that I got to reunite with my family."
Mel B also recalled the moment of emotional lucidity from her gravely ill father that ensured her family put their collective past behind them.
She said: "My dad was in a coma, so he heard my voice and he sat up and said, 'I love you'... And then my mum just hugged me...
"I got divorced and my mum and sister came and stayed with me in LA.
"I knew there was going to come a point where we'd all come back together, or should I say, prayed every day, that that day would come and it did and I'm so thankful."
Mel B also confirmed that the Spice Girls reunion will take place this year. She said one member of the girl group is holding up proceedings but - when asked if the tour would go ahead in 2018 - she said: "We are going to start this year and then go on 'til next year."