Benny Andersson and Björn Ulvaeus of ABBA have been discussing who is the best actor turned singer in the new Mamma Mia! movie and they reckon Navan man Pierce Brosnan is pretty good.
Watch our interview with Benny Andersson and Björn Ulvaeus:
We need your consent to load this rte-player contentWe use rte-player to manage extra content that can set cookies on your device and collect data about your activity. Please review their details and accept them to load the content.Manage Preferences
In the new film, Brosnan, who plays Sam, briefly reprises his singing performance from the first Mamma Mia! movie with a half sung/half spoken snippet of S.O.S.
Speaking to RTÉ Entertainment, Benny said: "He has a good voice, I like this voice."
"He didn't sing much in the first movie either," said Björn. "But he sang the same song. It's pretty clever." 
"Just a snippet of S.O.S. and I think that little scene is beautiful. It conveys the pain he's going through." added Benny.
Read our review of Mamma Mia! Here We Go Again
Asked to single out who else among the cast they rated as a singer, Benny said: "That's difficult. You can't say. The most special voice belongs to Cher, doesn't it? Meryl sings beautifully, Amanda Seyfried sings beautifully and Lily James, I don't know if you knew she can sing but she can really, really sing."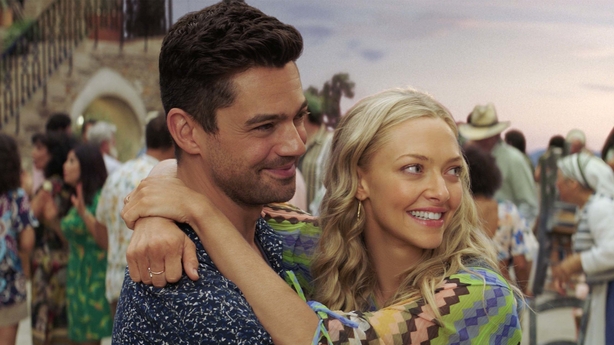 "They're all good. Actually, they're all good."
Mamma Mia! Here We Go Again is an origins story that tells the tale of how Streep's character Donna met her three lovers during a series of whirlwind romances in 1979 and it plucks heartstrings as well as guitar and piano chords.
Björn reckons there's an ABBA song for every emotion. "I hope so, I think so," he said. "Take a Chance on Me is very, very happy and Thank You For The Music is very happy too but there are moments like Knowing Me, Knowing You and The Day Before You Came . . . So we try to explore different styles and different relationships."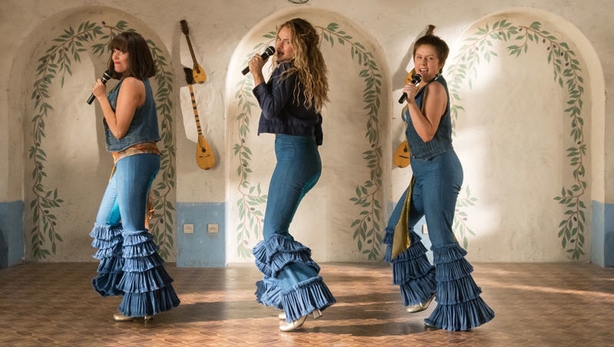 Benny added: "The thing is, you sit and wait out for something to happen. Music that should come down from somewhere and speak to you and you can't afford not to take it if it comes, it could be a happy thing, could be a sad thing, it could be anything  but if it's good enough it has to be kept there because it doesn't happen very often."
Mamma Mia! Here We Go Again Is in cinemas now