Frances Bean Cobain, the daughter of late Nirvana frontman Kurt Cobain, has said it was important for her, grandmother Wendy O'Connor and aunt Kim Cobain to come to Ireland with the exhibition about her father's life because "it's where our roots are and it's a very healing place."
Cobain's daughter, mother and sister were Dave Fanning's guests on the Ryan Tubridy Show on RTÉ Radio 1 on Thursday, where they discussed the just-opened exhibition at the Museum of Style Icons in Newbridge, Co Kildare - and what their visit had meant to them.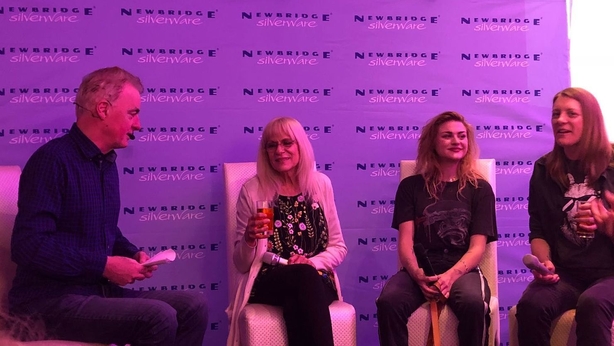 "We haven't travelled [together]," Frances Bean explained. "They've been outside the country but, like, [to] Canada and Mexico - that doesn't really count!" [Laughter] 
"So it was important to come here together because it's where we're from and I've been here before and it was super healing for me as a child," she continued. 
"I wanted to come and be part of this experience with them. I don't know if we could recreate the energy of this specific trip again. 
"The reason that this is cohesive and healing is because it's in Ireland. That's a huge component of it, I believe."
Cobain's Irish roots are well known, and while he believed that his family originated from Co Cork, his ancestors in fact emigrated to the US from Co. Tyrone in 1875.
"People were asking yesterday what our genealogy is," said Frances Bean, "and we were like, 'We don't know!'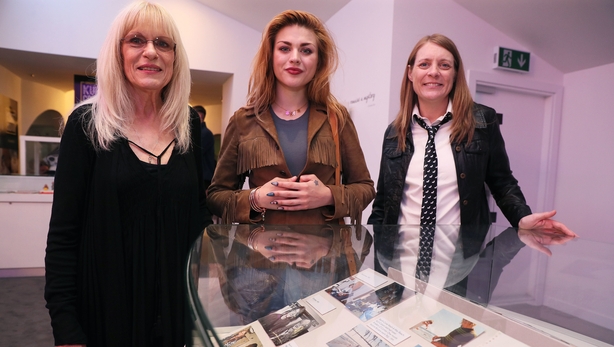 "But my mom [singer Courtney Love] apparently did a genealogy on the Cobains a couple of years ago. So this was the text she sent me, although I don't know how well-spelled [sic] it is! 
"You know what? This information may not be accurate either! But we're going to say it anyway! 
"So we had somebody named Samuel Cobane go on a graveyard ship with his wife Letitia and come to the United States.
"And he had a brother named Kevin and that's what we know: Samuel Cobane and Letitia Cobane and Kevin Cobane. They came from Co Tyrone and they made their way over to the United States on a graveyard ship, and that's our information." 
The exhibition runs until September 30 in the Museum of Style Icons Newbridge, Co Kildare.
Some of the items on display in the exhibition include the top Kurt Cobain wore in the video for Nirvana's breakthrough hit Smells Like Teen Spirit, hand-written lyrics, sketches he made as a child and a teenager and the only known car he owned, a powder blue 1965 Dodge Dart.