Irish actor Barry Keoghan has landed the leading role in an upcoming pilot from cable channel FX based on the acclaimed comic book series Y: The Last Man.
The 25-year-old Dubliner tweeted that he's "very proud" to be bringing the story to the screen.
He will star alongside Diane Lane, Imogen Poots, Marin Ireland and Lashana Lynch in Michael Green's adaptation of Brian K. Vaughan's series.
Diane Lane and Barry Keoghan will lead @FXNetworks' #YTheLastMan adaptation https://t.co/wULlvufeBa pic.twitter.com/6iHkeDISNV

— UPROXX (@UPROXX) July 11, 2018
The post-apocalyptic sci-fi comic book series Y: The Last Man is set in the aftermath of a mysterious plague that has wiped out every male mammal except for Yorick Brown (Keoghan) - an amateur escape artist - and his monkey, Ampersand. Yorick is described as a young man quick to use humour to deflect from his problems.
FX said of the series, which will be simply called Y: "Y traverses a post-apocalyptic world in which a cataclysmic event has decimated every male mammal save for one lone human. The new world order of women will explore gender, race, class and survival."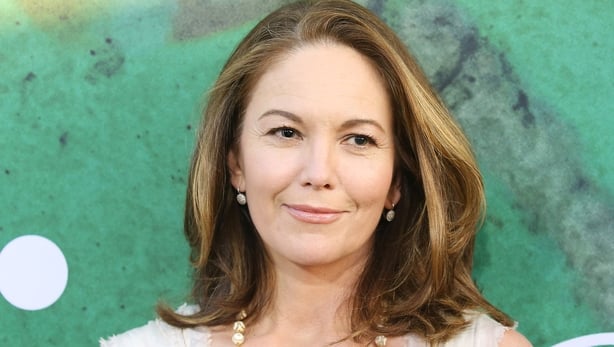 Diane Lane will play Senator Jennifer Brown, Yorick's mother and a junior congresswoman in her first term, Imogen Poots will play Hero Brown, Yorick's sister and a medic, Lashana Lynch will take on the role of a secret service agent, while Marin Ireland will play the president's senior assistant.
Michael Green and Aïda Mashaka Croal will serve as showrunners and executive producers on the series while Melina Matsoukas (Insecure, Master of None) will direct the pilot.
Keoghan is best known for his work in feature films such as Christopher Nolan's Dunkirk and Yorgo Lathimos' The Killing of a Sacred Deer. 
Meanwhile, in Dublin this week Keoghan attended a garden party to welcome Prince Harry and Meghan Markle to Ireland and tweeted a picture of himself with fellow Irish stars Caitriona Balfe and Moe Dunford. He captioned the picture: "When Prince Harry met the KING of Ireland".
When Prince Harry met the KING of Ireland 🇮🇪 🐺 #princeharry pic.twitter.com/cHFekct4Na

— Barry Keoghan (@BarryKeoghan) July 10, 2018