George and Amal Clooney are well settled in Sardinia for the summer as George begins filming his new TV series Catch 22, which stars Irish comedian David McSavage.
The Hulu mini-series is based on Joseph Heller's novel about a US Air Force bombardier who aims to fly sufficient missions to go back home and leave World War II behind. However, his Air Force chiefs assign him further missions in the acerbic, satirical story.
Clooney has cast McSavage in the new adaptation and directed the ribald Irish comedian in certain scenes already filmed in Italy.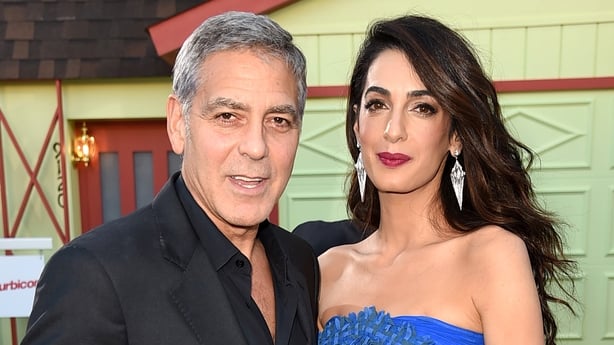 Clooney himself decided to switch his own role in the series, having been previously cast as Col Cathcart, a role which will now be played by Friday Night Lights star Kyle Chandler. However, Clooney will still feature as inept training manager Scheisskopf.
Hugh Laurie has been cast as officer Major de Coverley, while Christopher Abbott stars as Yossarian. Clooney is co-directing the six episodes together with regular production partner Grant Heslov. 
It's not the first time Heller's absorbing novel has been given the screen treatment, big or small. Mike Nichols' 1970 film adaptation featured a distinguished cast including Alan Arkin, Richard Benjamin,  Art Garfunkel, Bob Newhart, Anthony Perkins, Martin Sheen, Jon Voight and Orson Welles.
Meanwhile, Clooney and his lawyer wife reportedly have their parents on hand to help with their 11-month-old twins Ella and Alexander.