Denmark face the might of France in the World Cup while Australia contend with Peru. We see the Trump Presidency on the hoof through the prism of the New York Times. And season four of The Affair returns.
Pick of the Day
The Fourth Estate, 11.30pm, RTÉ One
As the year comes to a close, the reporters learn that the President's former national security adviser, Michael T. Flynn, has pled guilty to lying to the FBI – bringing the Russia investigation closer to Trump's inner circle. In the midst of the New York Times leading the reporting on workplace sexual harassment, allegations of past misconduct of one reporter in the bureau brings the story home.
Meanwhile investigative reporter Michael Schmidt heads south for the holidays to cover the President at the "Winter White House" in Palm Beach – and finds himself face to face with the Commander-in-Chief.
Executive Editor Dean Baquet assembles the White House correspondents to assess how the paper's coverage of a President, as unorthodox as Donald J. Trump, should change in the new year. 
And media columnist Jim Rutenberg looks at Trump's alleged payouts to women and the Russia investigative team digs deeper on the obstruction of justice case Robert Mueller might be building against the President.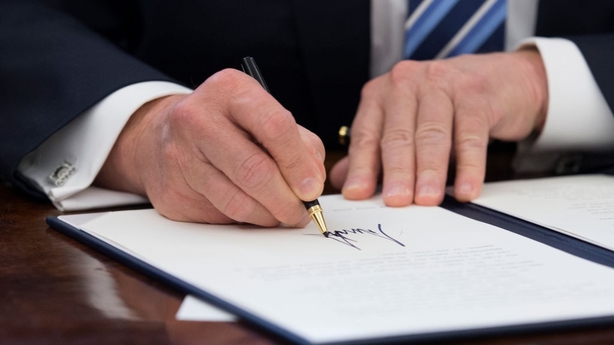 Returning
The Affair, 9.00pm, Sky Atlantic
It's back, not everybody liked it, but what the heck, it will be watched by millions.Anyway, more shenanigans, involving love, loss, tears and turmoil with the original four, once so close, now more estranged than ever.
In tonight's episode Noah struggles to adjust to his new life after moving to LA to be closer to his kids. And elen finally discovers the source of her anxiety, only to be blind-sided by a new catastrophe.
We need your consent to load this YouTube contentWe use YouTube to manage extra content that can set cookies on your device and collect data about your activity. Please review their details and accept them to load the content.Manage Preferences
World Cup
FIFA World Cup 2018, RTÉ 2, 2.30pm, 6.30pm
Jacqui Hurley is joined by Damien Duff, Didi Hamann and Michael O'Neill for live coverage of Denmark v France in Group C (kick-off at 3.00pm), with commentary from George Hamilton and Ronnie Whelan. Also today, the GROUP C sees Australia v Peru (kick-off at 3.00pm). Watch live on RTÉ News Now and RTÉ Player. Match commentator Hugh Cahill. 
At 6.30pm on RTÉ2, Darragh Maloney is joined by Eamon Dunphy, Liam Brady and Richie Sadlier for Nigeria v Argentina in Group D. Kick-off 7.00pm with commentary from John Kenny and Brian Kerr. Watch out too for GROUP D, Iceland v Croatia, kick-off 7.00pm, live on RTÉ News Now and RTÉ Player. Commentator Adrian Eames.