Coronation Street star Tina O'Brien has said an upcoming storyline involving her character Sarah and daughter Bethany will be a "game-changer".
Warning: spoiler alert!
Bethany (played by Lucy Fallon), who earlier this year was at the centre of the soap's controversial sexual assault and grooming storyline, goes on a date with Ryan (Ryan Prescott).
Sarah has a bad feeling from the off.
"She is worried about Ryan as a possible boyfriend for Bethany," O'Brien explained. 
"She is concerned that Bethany is attracted to another loser and another older guy."
Bethany and Ryan's date does not go as planned and a misunderstanding sees Sarah think that Ryan has tried to attack Bethany.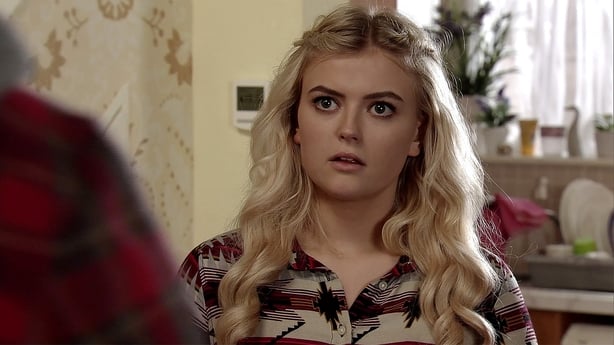 "Bethany is hysterical and then the next thing she sees is Ryan coming out of the flat with his top off and Bethany runs off," O'Brien said.
"She jumps to the obvious conclusion that Ryan has tried to force himself on Bethany - she doesn't realise that it was Bethany who panicked and ran off."
Sarah then confronts Ryan, slapping him and shoving him.
But what she does not realise is that Ryan had earlier hit his head. 
"The first she knows is when they see Ryan being brought out of Victoria Court on a stretcher," continued O'Brien.
"Sarah can't understand how her slapping him could have resulted in those injuries so she is confused."
When she goes to the hospital to apologise to Ryan he has no memory of the incident.
"His reaction shocks her and is not what she expected at all, it is a real game-changer for Sarah," teased O'Brien.
"She has a big decision to make."
Coronation Street airs on TV3 and ITV on Mondays, Wednesdays and Fridays.