EastEnders is to feature the real-life families of victims of knife crime as the BBC soap continues to tackle the "incredibly difficult, tragic and emotive subject" on screen.
The families' stories will feature in an upcoming episode which focuses on the funeral of Albert Square teenager Shakil Kazemi (played by actor Shaheen Jafargholi), who died after he was stabbed in EastEnders last month.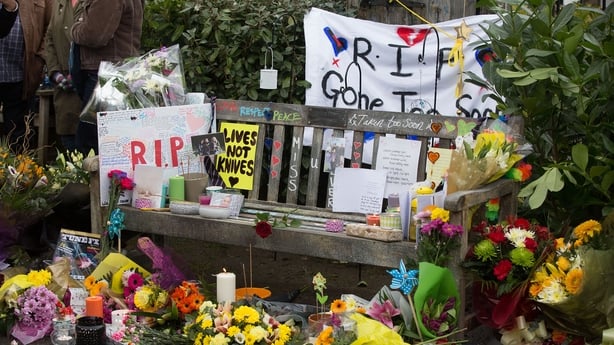 BBC Three is also making a series of short films about the families, with online features also set to be published.
EastEnders' Executive Consultant John Yorke said that while researching the knife crime storyline, the production team realised they had to bring the real-life stories to the widest audience possible.
"If we can prevent any young kid from picking up a knife… then we've done a good thing."@MrDDyer and @loustar76 reflect on this week's storyline in #EastEnders. pic.twitter.com/1mu7v8kQQQ

— BBC EastEnders (@bbceastenders) May 25, 2018
"From the very beginning we were determined to treat the difficult subject of knife crime in a responsible, non-sensationalist way," said Yorke.
"We started out with detailed research, and the more stories we heard, the more we felt other people should hear them too.
"The episode gradually evolved into something unique for EastEnders - real families telling their own devastating stories alongside our own characters," Yorke continued.
"We've tried to find a way to do justice to an incredibly difficult, tragic and emotive subject, and, with huge help from the families of real-life victims and the support groups they work with, we hope we've come some way to getting that enormity across."
The Press Association says Metropolitan Police statistics show that at least 46 people have been fatally stabbed in London this year, with just under 1,300 stabbings in the city for the year up to the end of April.
EastEnders airs on RTÉ One and BBC One on Mondays, Tuesdays, Thursdays and Fridays.
Catch up on EastEnders on the RTÉ Player.