Shane Richie has revealed how he kept his return to EastEnders a secret from his closest co-stars and family.
The 54-year-old actor reprised his role as Alfie Moon on the popular soap on Thursday night after two years away.
Richie starred in EastEnders' spin-off Redwater with Jessie Wallace (Kat), who has since made her return to Albert Square.
Speaking to Good Morning Britain, Richie said: "My mum rang me last night from Dublin and said, "I can't believe you didn't tell me about Alfie'...
"I was snuck in. Jessie's one of my best friends. I couldn't even tell her."
When asked how his co-stars reacted, he said: "Jake Wood texted me, Steve McFadden contacted me, saying: 'Are you coming back?' I said, 'No, I'm away filming Benidorm. Of course, I wasn't."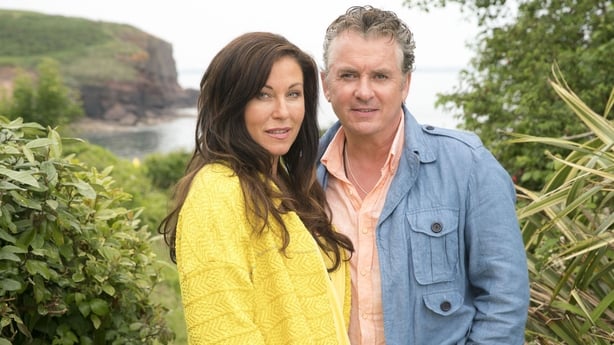 He said of keeping his return under wraps: "I was snuck in on the back seat of a car, hood over my head and was locked in a dressing room. None of the other cast knew."
Richie hopes that EastEnders' boss John Yorke will want him back for more, once his current storyline finishes.
"I'd like to think he's got plans in the future for Alfie...," he said.
"There's stories to be told and fingers crossed they'll bring Alfie back to tell those stories."
Richie also spoke about Dame Barbara Windsor's Alzheimer's diagnosis, saying: "I imagine me talking to Barbara and her saying, 'I've got a little spot of forgetfulness'.
"That's where I am when I speak to (husband) Scott (Mitchell). They're battling on, every day's a different day for him."
He  added: "He's every man I'd like to be... looking after his lovely wife... He steps up to the mark and he's a lovely geezer." 
For more soap news and spoilers, click here.