US rock band Bad Wolves have donated all proceeds from the sale of their cover of The Cranberries' song Zombie to the family of the late singer Dolores O'Riordan.
The Californian act were due to record a cover of the 1994 hit with O'Riordan on the day of her death aged 46 in London last January and decided to go ahead with the release in her honour, while also announcing that they would donate the profits to her four children, Taylor Baxter, 20, Donny Jr, 27, Molly Leigh, 16, and 12-year-old Dakota Rain.
The band, led by Tommy Vext, played at New York's Gramercy Theatre on Tuesday night and invited O'Riordan's family onstage to present them with a cheque for $250,000.
O'Riordan's two sons, Donny Jr. and Taylor Burton, alongside their father Don Burton, O'Riordan's husband of 20 years, were presented with the gift, which was also accepted on behalf of their younger sisters, Molly and Dakota Burton.
Speaking last night after a performance of Zombie, Vext said, "Our sadness the day Dolores passed was nothing compared to that of her children and her family. In light of the tragedy, donating our proceeds to her children was the only thing that made sense."
"The ultimate goal is to present them with a $1,000,000 cheque - and the fact we're a quarter of the way there is beyond incredible," he added.
"The connection that people have to this song, the stories, the memories and the kids who are hearing this song through Bad Wolves for the first time - it's a true testament to the timelessness of their mother's songwriting that will live on forever, and we are so grateful to be able to do this for them."
Bad Wolves' cover of Zombie has been certified Gold in the United States and Australia, as well as gaining Platinum status in Canada. The track has topped charts worldwide, including the U.S. iTunes overall and rock charts, Billboard's Mainstream Rock Songs chart, Spotify's Global Viral 50 chart, while also reigning atop the Active Rock radio chart for three straight weeks .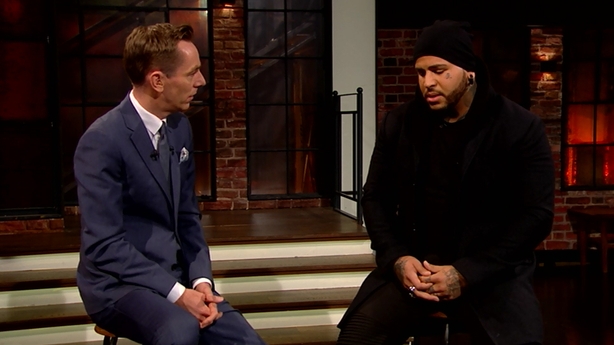 O'Riordan's life and music will also be celebrated in her home county of Limerick on July 5, at an event titled I Heart The Cranberries.
The Limerick Leader reported that more than 20 artists will take part at the event during Limerick Pride, with proceeds going towards mental health services and women's domestic abuse charity Adapt House.