Sandra Bullock has told RTÉ Entertainment that she hopes the 'pendulum will swing back to the middle' in Hollywood so that it will get to a point where people won't care if something is female or male driven.
Speaking about the successful box office takings of her new film Ocean's 8, Bullock said it makes her feel "powerful."
"If there are stories that people want to see then they're not going to care if it's men or women helming it and hopefully the pendulum will swing back to the middle and there's enough for both sides," Bullock said.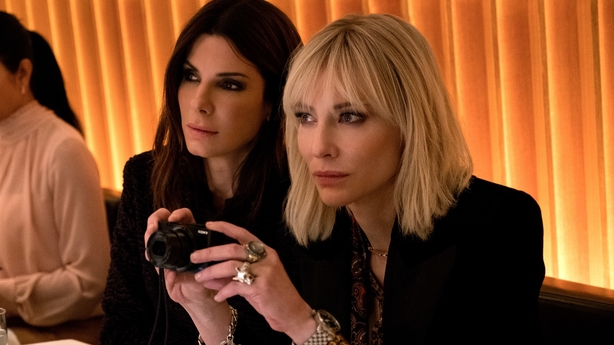 Her co-star Cate Blanchett added that she feels there will be "a whole raft of films" like Ocean's 8, which sees a host of Hollywood's biggest actresses lead the heist movie.
"This is the thing, there's so much in development, women aren't being polite about it anymore, they're just getting on and making the work, producing the work, creating the work, and I think there's going to be a whole raft of films like this."
Blanchett recently took part in a demonstration with a group of other actresses and filmmakers at the Cannes Film Festival against gender-based discrimination in the industry.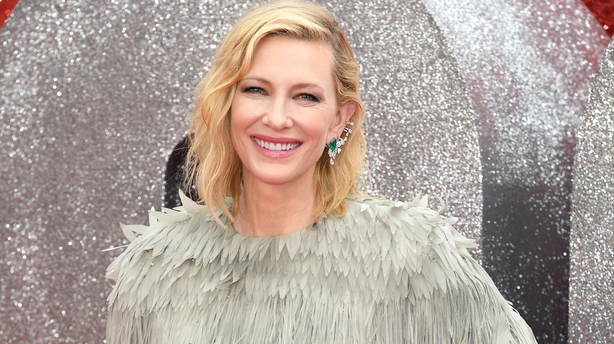 "Women are not a minority in the world, yet the current state of the industry says otherwise," Blanchett said.
"We are 82 women, representing the number of female directors who have climbed these stairs since the first edition of the Cannes Film Festival in 1946. In the same period, 1,688 male directors have climbed these very same stairs.
"The prestigious Palme d'Or has been bestowed upon 71 male directors, too numerous to mention by name, but only two female directors."
Ocean's 8 hits cinemas on Monday, June 18.
Watch our exclusive interview with Cate Blanchett and Sandra Bullock here:
We need your consent to load this rte-player contentWe use rte-player to manage extra content that can set cookies on your device and collect data about your activity. Please review their details and accept them to load the content.Manage Preferences