Female film stars have protested against gender-based discrimination in the industry at the Cannes Film Festival.
Cate Blanchett, Kristen Stewart and Salma Hayek were among those walking in the red carpet demonstration on Saturday.
The actresses and film-makers linked arms while Blanchett talked to reporters.
"Women are not a minority in the world, yet the current state of the industry says otherwise," Blanchett declared.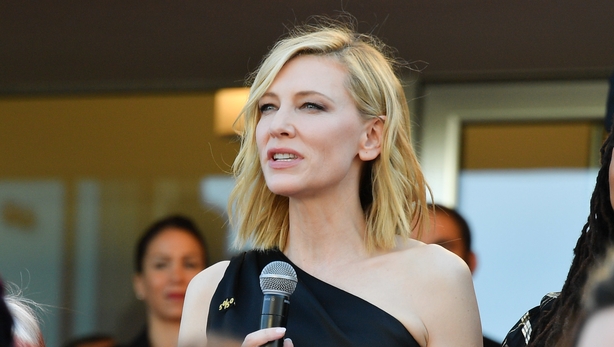 "We are 82 women, representing the number of female directors who have climbed these stairs since the first edition of the Cannes Film Festival in 1946. In the same period, 1,688 male directors have climbed these very same stairs.
"The prestigious Palme d'Or has been bestowed upon 71 male directors, too numerous to mention by name, but only two female directors." 
The protesters included all of the festival's female jury members and many women actors, directors and producers.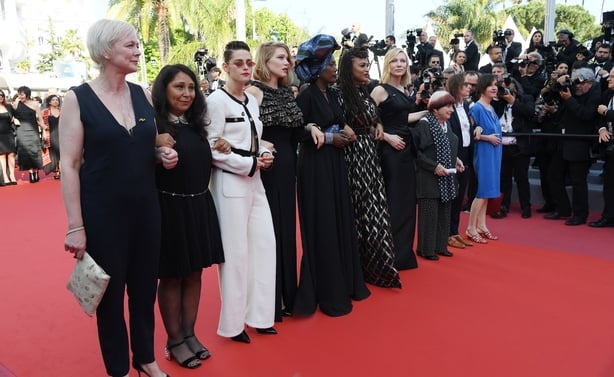 Jane Campion is the only woman filmmaker who has won the festival's top prize in the history of the award ceremony. Campion won her Palme d'Or in 1993 for The Piano, sharing the honour with a man, Farewell My Concubine director Chen Kaige. Veteran French director Agnès Varda won an honorary award in 2015.
The protest was held ahead of the premiere of French filmmaker Eva Husson's Girls of the Sun, which tells the story of a Kurdish battalion comprised entirely of female soldiers.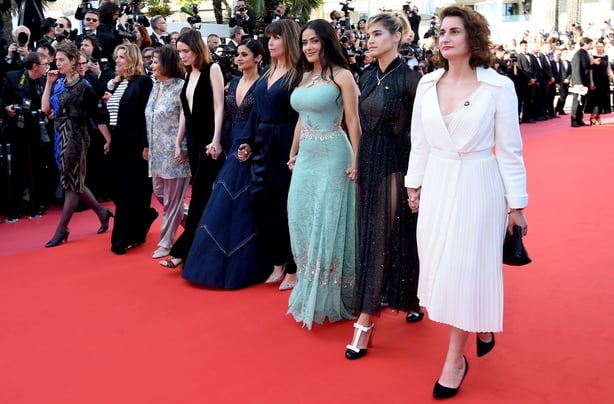 Husson is one of three female filmmakers out of the 21 movies in competition for the Palme d'Or this year. 
The other two, Nadine Labaki's Capernaum and Alice Rohrwacher's Happy as Lazzaro, are to premiere next week.