It's just what the world's been waiting for: Emma Bunton has confirmed plans for a Spice Girls animated superhero movie.
It was previously reported that Victoria Beckham, Mel B, Mel C, Geri Horner and Bunton would voice their likeness in a film with their familiar "girl power" message.
Asked on ITV show This Morning whether plans were in place for an animated superhero film "with feminism at its core", Bunton replied: "That's something we are talking about."
The singer, nicknamed Baby Spice back in the Spice Girls' heyday, was less forward about other reunion plans, only saying: "There is definitely something in the pipeline."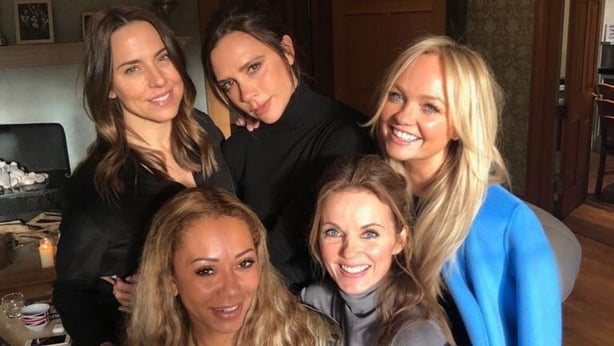 Mel B has previously suggested a tour but Bunton said of the prospect: "I'm not sure. I think a few shows would be great."
As for playing Glastonbury, which returns in 2019, she said: "We haven't been asked but that would be nice" and added that the inclusion of Victoria Beckham was a possibility. "I'm sure she'll be involved in some way," she said.
As for her solo work, Bunton revealed that she's currently active on that front, saying: "I'm back in the studio having fun with some music on my own."