Chris O'Dowd is back on the small screen in Get Shorty, Lethal Weapon returns for a second run, while The Americans ends its phenomenal fifth season...
Pick of the day
Get Shorty, 9.00pm, Sky Atlantic
Chris O'Dowd stars as a mobster who heads to Hollywood to become a movie producer in this dark comedy, a TV adaptation of the Elmore Leonard novel and the 1995 film of the same name.
Miles Daly, who works as muscle for a murderous crime ring in Nevada, seeks to change professions and become a movie producer, laundering money through a Hollywood film.
But instead of leaving the criminal world behind, he accidentally brings it with him to Los Angeles and ends up working with a washed-up producer of low-quality films.
New or Returning Shows
Lethal Weapon, 9.00pm, RTÉ 2
The second season of this slick TV adaptation of the film franchise arrives and is set just weeks after the opening run's finale. And it's double-episodes again from the top.
The buddy cop drama returns with Martin Riggs (the recently sacked Clayne Crawford) planning to finish off Tito Flores in Mexico where Roger Murtaugh (Damon Wayans) has spent two weeks following him around.
Who Do You Think You Are - Michelle Keegan, 9.00pm, BBC One
Our Girl star Michelle Keegan uncovers some exceptional women in her family tree in this one-off special.
On her mother's side, Keegan discovers that her Gibraltarian great grandmother Leonor was forced to leave home during the Second World War, when all the women, children and elderly were evacuated from Gibraltar to London – just before the Blitz began.
Further back, she discovers her great-great grandmother Elizabeth Kirwan living in poverty in Manchester at the start of the 20th century.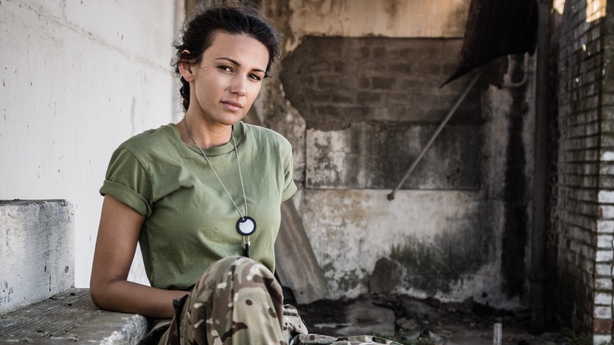 The Truth About Carbs, 8.00pm, BBC One
Xand van Tulleken is a medical doctor and self-professed lover of carbs, keen to discover whether they really are a killer and responsible for record levels of obesity and type 2 diabetes.
The film investigates cutting-edge research into the possible link between carb consumption and infertility in both women and men, and looks into whether genetic changes are taking place as we pass our eating habits on to our children.
Ending Tonight
Healthy Appetite, 8.30pm, RTÉ One
In the final episode of the series, Michelin Bib Stephen Gibson of Pichet competes with Lina Gautam from Monty's of Kathmandu to turn their delicious restaurant signature dishes into healthier options.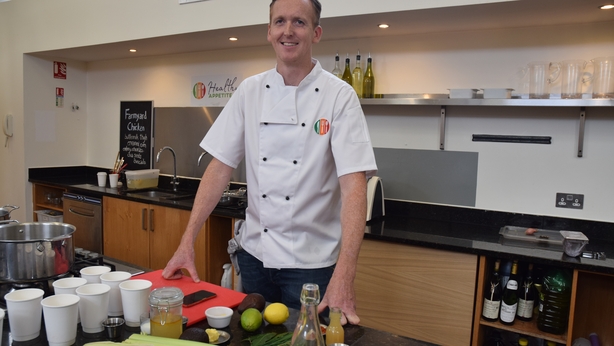 Love in the Countryside, 9.00pm, BBC Two
Here's the finale of an engaging six-part series that has taken eight rural dwellers from across the UK on a quest to find love, with the help of farmer's daughter Sara Cox.
Viewers will find out if farrier Mark and pig farmer Wendy have landed true love, and we catch up with dairy farmer Ed and his date Rebecca to see if their relationship has lasted the distance.
Carry on Brussels: Love in the Countryside, 9.00pm, Channel 4
This look at life in the EU capital ends with, amongst others, Sinn Féin MEP and ex-IRA member Martina Anderson.
A passionate European who strides through the corridors of power with purpose, she believes Brexit could help achieve her ultimate goal: a united Ireland. But news from home means she has to return to Ireland at a critical moment.
Don't Miss
The Americans, 11.455pm, RTÉ 2
This is the best show on TV these days. The fifth season of this superbly claustrophobic drama about a family of Soviet spies in America comes to a close. It's been a tough but compelling watch.
The Jennings' and Tuan discover Pasha wounded but alive. As a result, Evgheniya agrees to take him back to Moscow, without her husband.
In Moscow, Martha's language instructor - after consultation with Gabriel - tells her that she will be allowed to adopt a young orphan named Olya.
Click here for full TV listings