Kathryn Thomas ventured out on the town for the first time since becoming a mum at Thursday's IFTA Gala Television Awards, joking that "it could all go horribly wrong".
The TV presenter welcomed her first child, a little girl called Ellie, into the world with her fiancé Padraig McLoughlin on March 23, saying the newborn has "changed our entire world".
Speaking to RTÉ Entertainment, she said of attending the ceremony: "Ellie is nine weeks, so this is the first night out, so Dublin and the IFTAs, be ready.
"It could all go horribly wrong!"
"Or I could literally be in a taxi home at ten o'clock. I've already rang the babysitter going 'Do you know how to turn on the oven, do you know where her pyjamas are and she's like 'yes you've told me five thousand times!'", Thomas added with a laugh.
The Operation Transformation host is enjoying her first foray into motherhood, saying: "I absolutely love it.
"She's a nightmare in terms of keeping us awake all hours of the night but she's a brilliant baby. She eats, she sleeps, she poos, she does everything that babies do.
"And I think I do everything that new mothers do: cry, fret, panic... so I think everything is going the way it should be!"
The new mum stepped out on the red carpet at the IFTA Awards in a grey and peach sequinned Synan O'Mahony gown.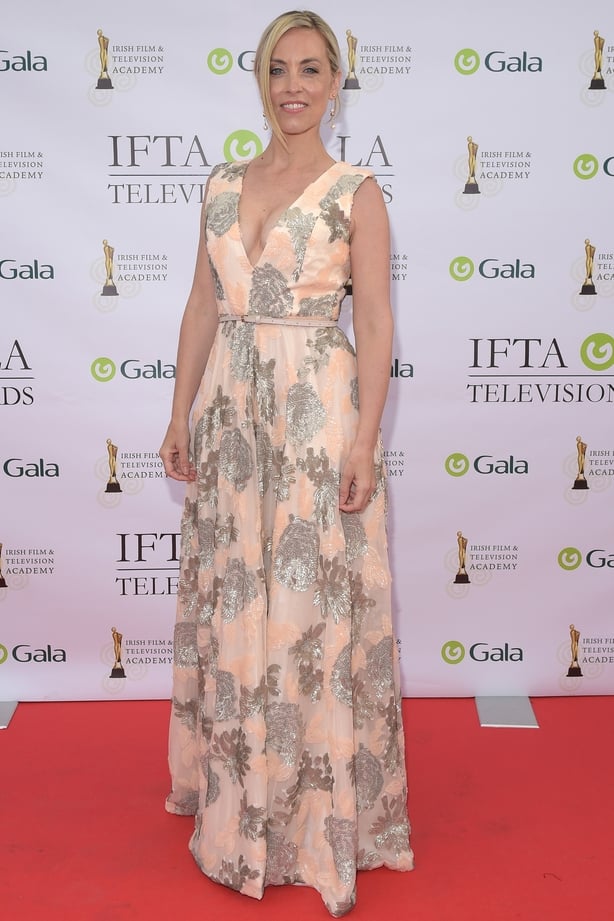 Check out all the winners from the 2018 IFTA Gala Television Awards here and see the red carpet style here.