Sharon Horgan took home an award for Female Performance at Thursday's IFTA Gala Television Awards in Dublin, while Dancing with the Stars triumphed in the Entertainment category.
The 47-year-old Catastrophe star beat off competition from Cathy Belton - (Red Rock), Seána Kerslake (Can't Cope Won't Cope), Saoirse-Monica Jackson (Derry Girls) and Hilary Rose (Young Offenders).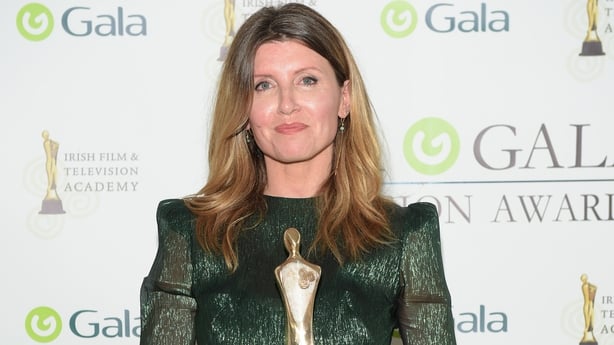 The much-loved Dancing with the Stars (made by ShinaWil productions for RTÉ) triumphed in the Entertainment category over Brendan O'Connor's Cutting Edge (Mind the Gap), Ireland's Got Talent (Kite Entertainment) and The Tommy Tiernan Show (Power Pictures).
DWTS judges Brian Redmond and Julian Benson took to Twitter to show off their own glitterball trophy with Redmond posting, "@IFTA Baby!!!!! @DWTSIRL @RTEOne @ShinawilTV @judgejulesoffic @loraine_barry @Larbas Best entertainment show!".
@IFTA Baby!!!!! @DWTSIRL @RTEOne  @ShinawilTV @judgejulesoffic @loraine_barry @Larbas Best entertainment show! pic.twitter.com/p3XNzhuZCm

— Brian Redmond (@Briantredmond) May 31, 2018
Dermot Bannon's hit show Room to Improve (Coco Television) saw off fellow nominees Creedon's Shannon (RTÉ Cork), Hector Central (Good Company Productions/TV4) and Schizophrenia: The Voices in My Head (Firebrand Productions) in the Factual category.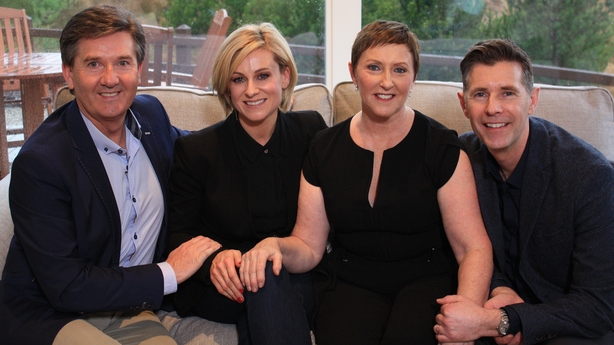 The Young Offenders' Chris Walley, who plays Jock Murphy in the Vico Films/BBC3/RTÉ comedy, scooped the Male Performance award in a category that also featured Seán McGinley, Fir Bolg (Dearg Films/TG4), Chris Newman, Red Rock (TV3), Brendan O'Carroll, Mrs Brown's Boys (BOC Productions for BBC/RTÉ) and Tommy Tiernan, Derry Girls (Hat Trick/Channel 4).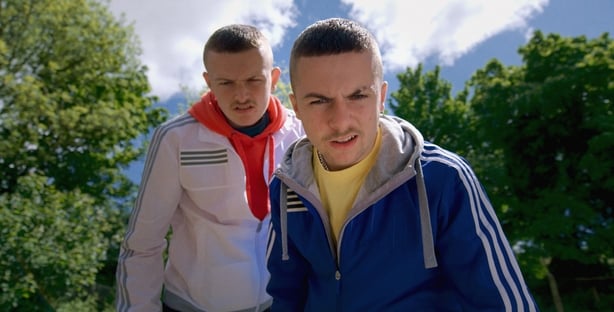 Breakout comedy success story Derry Girls landed the Best Comedy award in a well-represented category which included The Young Offenders, Bridget & Eamon and Mrs Brown's Boys.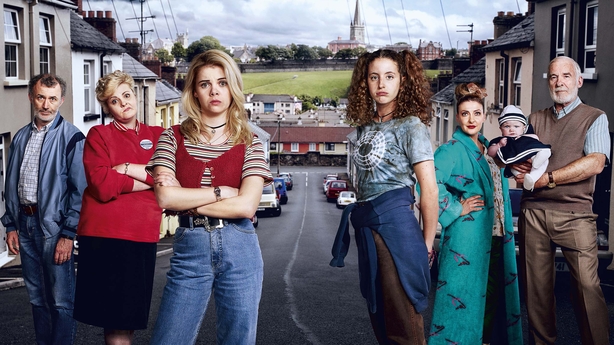 TV3's flagship soap Red Rock achieved the Soap/Continuing Drama award and prevailed over Fair City (RTÉ) and Ros na Rún (TG4).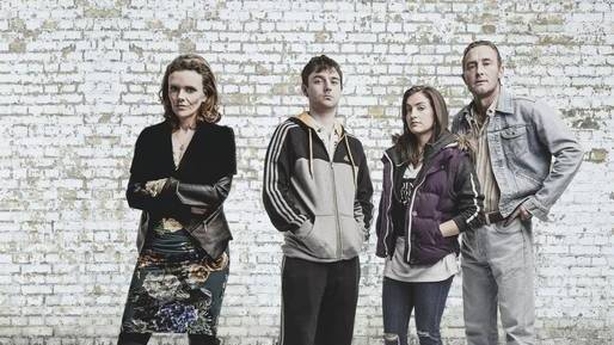 Hosted by comedian Jason Byrne, the 2018 ceremony, which took place at Dublin's RDS, also saw veteran broadcaster Shay Healy receiving the Lifetime Achievement Award to a standing ovation, a tribute to a career that spans over 50 years. Marty Morrissey was named Presenter of the Year - the only award voted for by the public.
Shay Healy receives the Lifetime Achievement Award for his legendary career to standing ovations! #IFTAGala18 pic.twitter.com/kxSHdu03N8

— Irish FilmTV Academy (@IFTA) May 31, 2018
The other prestigious awards were spread across 23 strongly-contested television categories. Nominees were shortlisted by members of the Irish academy, along with Irish and international jury panels of industry experts.
You can catch the IFTA Gala Television Awards 2018 this Saturday at 9:25pm on TG4.
And the winners are...
ENTERTAINMENT:
Dancing with the Stars (ShinaWil)
COMEDY:
Derry Girls (Hat Trick/Channel 4)
FACTUAL:
Room to Improve (Coco Television)
DOCUMENTARY SERIES:
John Connors: The Travellers (Scratch Films/RTÉ)
DOCUMENTARY SINGLE:
Shaw: My Astonishing Self (Animo TV/RTÉ)
SOAP/CONTINUING DRAMA:
Red Rock (TV3)
FEMALE PERFORMANCE:
Sharon Horgan, Catastrophe (Merman & Avalon TV/Channel 4)
MALE PERFORMANCE:
Chris Walley, The Young Offenders (Vico Films/BBC3/RTÉ)
LIVE EVENT:
TG4XX BEO (Gifted Empire/TG4)
REALITY & CONSTRUCTED REALITY:
Gogglebox Ireland (Kite Entertainment/TV3)
SPECIALIST FACTUAL:
Fairytale of New York (RTÉ)
SPORTS:
Crash and Burn (DotTV/RTÉ)
CURRENT AFFAIRS:
RTÉ Investigates - Nightmare to Let
NEWS:
BBC Newsline
CHILDREN & YOUNG PEOPLE - LIVE ACTION:
Bernard Dunne's Mythical Heroes (Firebrand/RTÉ)
ANIMATION - CHILDREN & YOUNG PEOPLE:
Lily's Driftwood Bay (Sixteen South)
IRISH LANGUAGE:
Fir Bolg (Dearg Films/TG4)
DIRECTOR COMEDY/SOAP:
Peter Foott, The Young Offenders (Vico Films/BBC3/RTÉ)
WRITER COMEDY/SOAP:
Lisa McGee, Derry Girls (Hat Trick/Channel 4)
DIRECTOR TELEVISION:
Garry Keane, Deafening (Mind the Gap/RTÉ)
CAMERA TELEVISION:
Domenico Pontillo, Wild Ireland - the Edge of the World (Crossing the Line/BBC NI/TG4)
EDITING TELEVISION:
Bob Caldwell, Pearl Harbor: The Heroes Who Fought Back (360 Productions/Discovery)
SOUND TELEVISION:
Fiachra O'Hanlon and Killian Fitzgerald, Pearl Harbor: The Heroes who Fought Back (360 Productions/ Discovery)
PRESENTER OF THE YEAR: 
Marty Morrissey
LIFETIME ACHIEVEMENT AWARD: 
Shay Healy
Check out all of the red carpet style here