Biffy Clyro bassist James Johnston has told RTÉ Entertainment that they decided to kick off their upcoming unplugged tour in Dublin because they wanted to "start at the top".
Having resurrected the iconic MTV Unplugged series with the release of their new acoustic album MTV Unplugged: Live at Roundhouse London, the Scottish trio will take the stripped-down versions of their songs on the road this Autumn, with the tour beginning at the Helix in Dublin on September 15. 
"We've got a long history with Dublin," Johnston told RTÉ Entertainment. "It would take me all day and I'd forget half of the venues we played in the city - that's how many times we've been over."
We need your consent to load this YouTube contentWe use YouTube to manage extra content that can set cookies on your device and collect data about your activity. Please review their details and accept them to load the content.Manage Preferences
Johnston said that Dublin had always been "such a joy" for the band.
"To start in Dublin, on a Saturday night, it really is the benchmark for a good gig," he continued. "That'll set the standard really high for the rest of the tour. I think it's a great place to start, and a nice place to spend a few days in the lead-up to the tour."
Biffy Clyro released MTV Unplugged: Live at Roundhouse London last Friday, with Johnston describing it as "a huge moment" for him and brother Ben Johnston (drums) and Simon Neil (singer-guitarist) to follow in the footsteps of their musical heroes.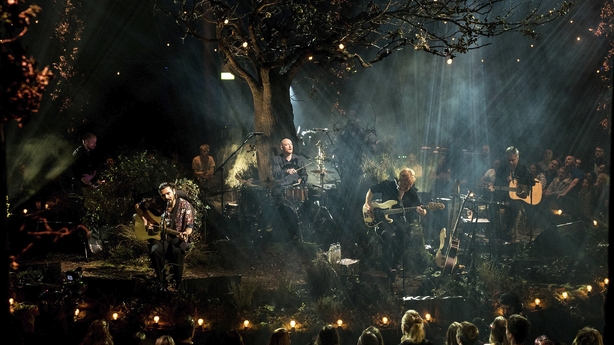 "There were so many great Unpluggeds," he said. "I've got to mention Pearl Jam as being a really important band to me. George Michael's was another one and I enjoyed REM's. 
"But, really, it has to be Nirvana. I think the way they did an about turn as a band and went from this kind of visceral, loud and angry punk rock band to being really tender and soft and beautiful - you can hear Kurt's voice breaking up. There's a ruggedness about Nirvana's MTV Unplugged performance. It's slightly ragged; it's certainly not perfect technically, but it has a charm."
The bassist admitted Biffy Clyro had been "a little bit freaked out" in the lead-up to their performance, which was recorded at London's Roundhouse last November and premiered on MTV on Friday night.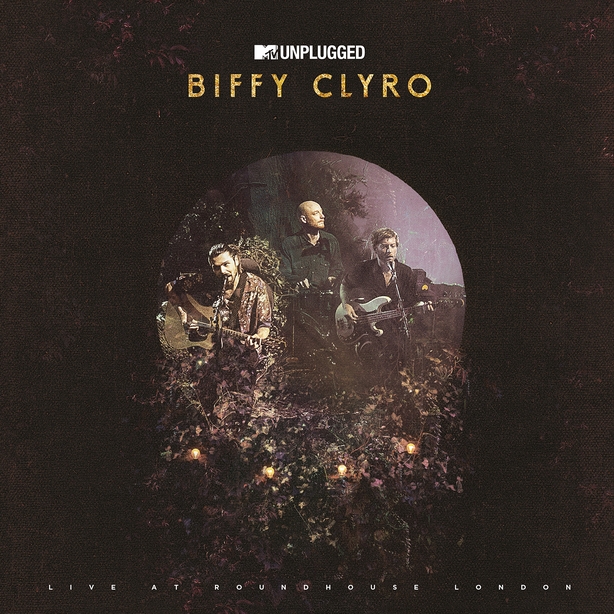 "Going back and watching all these life-changing moments for us, we thought, 'How are we going to replicate that? How are we going to do that?!'" he laughed. 
"Slowly we realised we didn't have to try and do that. In fact, we shouldn't try and do that. We just had to do what we do. 
"There's no point in us trying to be Nirvana - we stopped doing that a long time ago! It was a real pleasure, a real honour. We can't really say what a big honour it was for us."