Biffy Clyro bassist James Johnston tells us about the recording of the band's new album, MTV Unplugged: Live at Roundhouse London, and re-launching the iconic TV series.
Why the Roundhouse? Well, it was tempting to do it at home in Scotland, but it might have turned into a rammy!
It might have been hard to keep people settled. It might have just got out-of-hand crazy. The Roundhouse is such an iconic venue; it's such a great room for music over the decades.

Before our big night, we looked back at some of the MTV Unpluggeds from the past.
One thing we did notice was that a lot of them were filmed in TV studios. Although that often came across alright, we just felt we were capturing a moment instead of sort of making a TV show. I think the Roundhouse, with the geometry of the room and the kind of industrial look of the room, combined with the organic look of the stage set - with the tree and all the plants and everything - it's a nice little marriage.

There were so many great Unpluggeds.
I've got to mention Pearl Jam as being a really important band to me. George Michael's was another one and I enjoyed REM's. But, really, it has to be Nirvana. I think the way they did an about turn as a band and went from this kind of visceral, loud and angry punk rock band to being really tender and soft and beautiful - you can hear Kurt's voice breaking up. There's a ruggedness about Nirvana's MTV Unplugged performance. It's slightly ragged; it's certainly not perfect technically, but it has a charm.
We need your consent to load this YouTube contentWe use YouTube to manage extra content that can set cookies on your device and collect data about your activity. Please review their details and accept them to load the content.Manage Preferences
Nirvana's MTV Unplugged opened the world for us in terms of listening to acoustic guitars.
I know it sounds crazy, but when we were that age it was all about punk rock and loud guitars. Even through Nirvana's Unplugged it taught us to open our ears a little bit. We hadn't heard a lot of those songs; we certainly hadn't heard them played in that way. I hadn't heard about the Meat Puppets. I didn't know about the Bowie song. I didn't know the Lead Belly song. The way they presented themselves onstage, there was no representation - it was just them!
We were a little bit freaked out when it led up to our Unplugged.
Going back and watching all these life-changing moments for us, we thought, 'How are we going to replicate that? How are we going to do that?!' Slowly we realised we didn't have to try and do that. In fact, we shouldn't try and do that. We just had to do what we do. There's no point in us trying to be Nirvana - we stopped doing that a long time ago! It was a real pleasure, a real honour. We can't really say what a big honour it was for us. A huge moment.

I remember being really nervous.
We tried to play it down but we were supremely nervous. Playing in that room, in the round with the audience all the way around us and not being really able to hear what we were playing for the first few songs - we were looking at each other trying to keep time! It was such a buzz. I think after a couple of songs you start to settle down and you can finally take a look up and look 'round at the room and get a feel for it. And what we could feel was just an energy from the audience and a lot of warmth and a lot of love - people willing us to do well. That was something that was really sweet. It was an incredible night - just to hear people singing the words back to us with all that passion.
We need your consent to load this YouTube contentWe use YouTube to manage extra content that can set cookies on your device and collect data about your activity. Please review their details and accept them to load the content.Manage Preferences
If people say the MTV Unplugged is a celebration of our resilience as a band, well, we've worked hard.
It doesn't always feel like it because we've enjoyed it. We did tour and work hard and released records for a long time under the radar where nobody really cared. I guess the difference was that we did care. We were having fun so it didn't feel like we were working hard.

It's only when somebody else points it out to you that you start to think about the number of shows, the number of hotel rooms and travelling you've done.
It kind of gives you strength, because you're reminded, 'Well, we've done that'. Not to quote ourselves, but no one can take that away from us. There were many times starting out where slowly but surely friends' bands - contemporaries - would not be able to keep going. Whether it was because families were involved or work problems or just things weren't really happening for the band. We definitely count ourselves lucky to be doing it after all this time.

We're really proud that our songs soundtracked people growing up.
That's all you want. You want your songs to be a part of people's lives, to be a part of their memories and a part of key moments in their lives. I think a song like Machines, which is all about finding strength and finding a way forward through a difficult moment in your life, I think that can sort of really resonate with people and give them hope. I think that song especially means so much to so many people.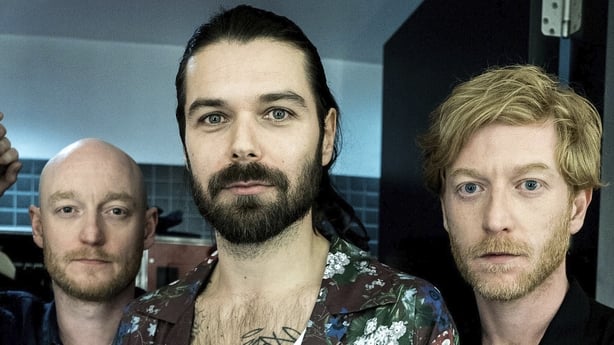 There's a lot left on the bucket list. There's still so much to do.
Doing the Unplugged show opens your eyes a little bit. It breaks that cycle of spending 18 months making an album and then spending 18 months touring it. It's easy to get into that cycle and repeat it. We're trying a few different things. We're in the middle of soundtracking a movie.

The movie hasn't been shot yet: we're going to do the music first and they're going to play the music while they're shooting the movie!
The director's called Jamie Adams and he doesn't really have scripts for his movies; he has what he calls 'scriptments'. There's not really dialogue. He spends a few weeks with the actors, workshopping the movie and working out the scenes. So the music's going to have a real influence on the story and vice versa. Simon's [Neill, singer-guitarist] talked to Jamie an awful lot about the story of the movie and he's incorporating that in the lyrics. That's a really exciting thing to be in the middle of. I guess we could really mess this guy's movie up, but our intention is not to do that!
We're starting our Unplugged tour in Dublin because we thought we'd start at the top.
We've got a long history with Dublin. It would take me all day and I'd forget half of the venues we played in the city - that's how many times we've been over. We've always had such a joy there. To start in Dublin, on a Saturday night, it really is the benchmark for a good gig. That'll set the standard really high for the rest of the tour. I think it's a great place to start, and a nice place to spend a few days in the lead-up to the tour!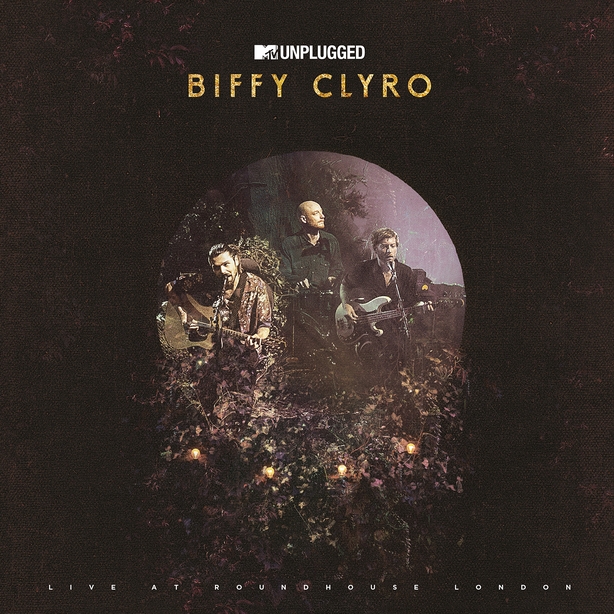 MTV Unplugged: Live at Roundhouse London is out now on 14th Floor/Warner Music - check MTV for listings. Biffy Clyro begin their Unplugged tour with a sold-out show at the Helix in Dublin on Saturday September 15.