Emilia Clarke, who is best known for slaying on Game of Thrones as Daenerys Targaryen, aka the Queen of Dragons, has now joined the Star Wars universe in the spin-off movie Solo: A Star Wars Story and the British star says they are very similar in their "epicness".
The 31-year-old actress landed a leading role as the enigmatic Qi-Ra in Solo: A Star Wars Story, which is an origins tale of the iconic Han Solo, the character made famous by Harrison Ford in the original film series.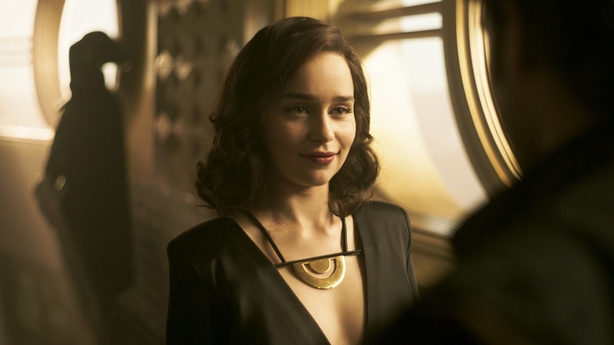 The actress, who is currently filming the eighth and final season of the HBO's hit fantasy series Game of Thrones, says there are similarities between working on the two large-scale productions.
Speaking to RTÉ Entertainment at the Solo junket in London, she said of shooting the movie: "It was very similar in its epicness.
"With Game of Thrones and with Star Wars every department is working at the highest calibre, so all the sets have so much detail, all the costumes, everything. And then on Star Wars, the creatures and the weapons room and everything... It was very impressive."
In the new Star Wars spin-off, Clarke plays Qi-Ra, an old friend of Han Solo's from his home planet Corellia. The actress said she embraced taking on such an enigmatic role.
"It was really fun to be able to play someone with that kind of mystery and you can choose what moments you want to show different parts of her character and elements of the relationship between her and Han", she said.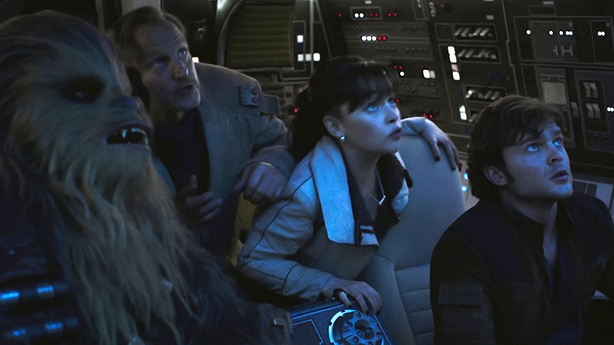 A lot of attention was on Hail, Caesar! star Alden Ehrenreich in his role of the young Han Solo, but Clarke says he didn't crumble under the pressure.
"It was amazing. People were asking 'who's it going to be, who's going to take that on?'
"He handled it so well and with such grace and such poise and didn't let it show if he was ever feeling under pressure, so it made us all feel very relaxed which was very good."
The impressive ensemble cast also includes Woody Harrelson, Thandie Newton, Donald Glover and Phoebe Waller Bridge.
Clarke said she relished working with creatives like Glover and Waller Bridge, who have created their own TV shows, Atlanta and Fleabag respectively.
"You've just got to up your game!", she said. "They're such brilliant storytellers and makers and I felt really lucky to be working alongside such exciting storytellers. They're rocking it."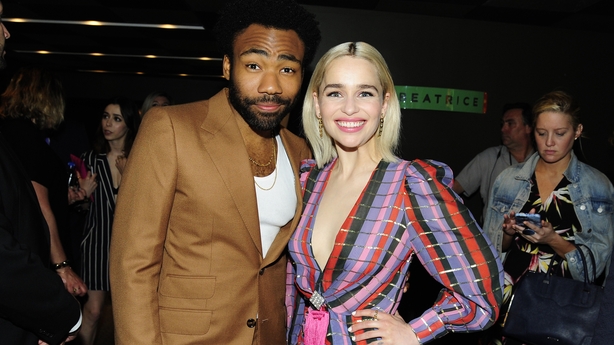 The film and TV star added that there were "a number of pinch me" moments on set.
"The first day was obviously the most 'pinch me' moment because you're surrounded by so many Star Wars things and you realise that you're in a Star Wars movie.
"Every week or so you'd have a particular scene where you'd go 'Oh my god I'm in Star Wars' and get that moment of 'oooh that's so incredible'. And you're never too far from that Star Wars feeling when you're around a wookiee!"
Solo: A Star Wars Story is out in cinemas on Friday, May 25.
We need your consent to load this YouTube contentWe use YouTube to manage extra content that can set cookies on your device and collect data about your activity. Please review their details and accept them to load the content.Manage Preferences