Thaddeus O'Sullivan, the director of the new documentary-drama Citizen Lane, said that Tom Vaughan-Lawlor was the "number one choice" to play the famed Irish art dealer and philanthropist Hugh Lane, who he describes as "a contrasting, conflicting figure, who could be quite divisive".
The film is an innovative mix of documentary and drama, with contemporary contributions from experts such as historian Professor Roy Roster and art historian Morna O'Neill intercut with period drama scenes, written by Mark O'Halloran, that bring Hugh Lane's story richly to life.
As well as Love/Hate star Vaughan-Lawlor, the cast features an array of top Irish acting talent such as Michael Gambon, Derbhle Crotty, Bosco Hogan, Lesley Conroy and Barry McGovern.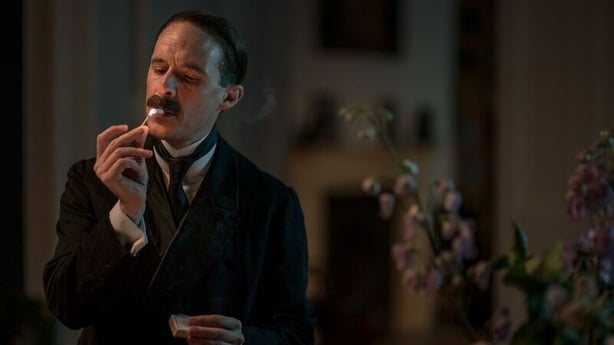 Speaking to RTÉ Entertainment, director Thaddeus O'Sullivan (December Bride, Stella Days, Into The Storm) said that Dublin actor Vaughan-Lawlor was "absolutely" the perfect man to play Hugh Lane, an often contradictory and frustrating character.
"Tom was very interested to play something that was very different than before", O'Sullivan said. "He took to it easily, he really found the character interesting - his passion, his passion for communicating through art was almost a replacement for his inability to communicate well with people. I think Tom was fascinated by that."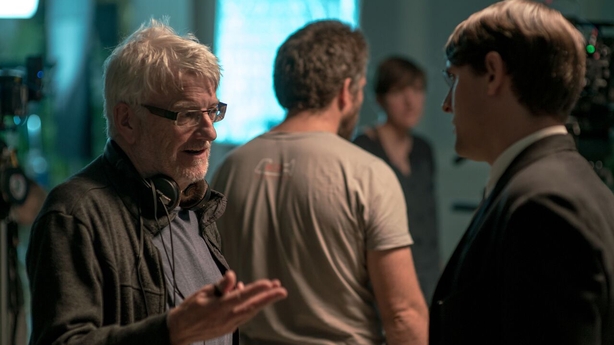 He added of Hugh Lane's often exasperating personality traits: "Some people found him a pain in the arse because he was determined that you should appreciate what he appreciates, I think you get that in the documentary.
"That's why Tom was so interested in him because he's just a great character for an actor to work with."
The director explained that the 41-year-old actor invested a lot of time researching Lane before they began shooting. "We had so little money and so little time, I'd just come off another project, Tom was doing this thing in America The Avengers, and when he came on the set he'd done a huge amount of homework.
"I didn't really have to do much, just give him the context and wind him up and he was away."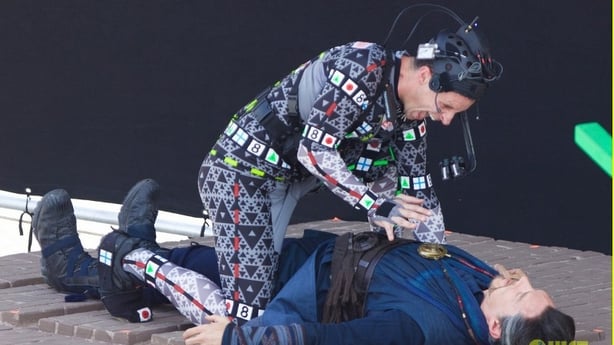 O'Sullivan commended Vaughan-Lawlor's scene with acclaimed star of the stage and screen Bosco Hogan, who plays Lane's father in the film.
The director said that Lane had a "not very pleasant upbringing" which comes across in the scene. "You can feel the history of the childhood, you can feel the history behind the lines. It's a lovely scene, we shot that so fast, the actors just came on and did it. That's the value of a script that works, that feels rooted", O'Sullivan said.
And what does the filmmaker hope viewers will take home from Citizen Lane?
"I just really had some fun with it and give a sense of what this contrary character was like and admire him for his great passion. I hope audiences will be intrigued by him. I wanted them to be a little annoyed or at least know that people were annoyed by him as well as be intrigued by him and really appreciate his passion and what that did for art in Ireland."
Citzen Lane opens in cinemas in Ireland on Friday, May 18.
We need your consent to load this YouTube contentWe use YouTube to manage extra content that can set cookies on your device and collect data about your activity. Please review their details and accept them to load the content.Manage Preferences