Rolling Stones star Keith Richards has recalled a bad experience the band had with Donald Trump when he was working as a promoter on one of their tours, saying dealing with him was "the last time I got angry."
Before his days as President of the United States, Trump served as promoter of the Rolling Stones' 1989 Steel Wheels tour, and Richards didn't appreciate the prominence he gave his own name over the band's in the promo material.
The 74-year-old guitarist, who will be taking to the stage in Dublin's Croke Park on Thursday with his bandmates, told the BBC about working with Trump saying, "He was the promoter for us in Atlantic City. It was (billed as) Donald Trump presents the Rolling Stones, (which was) in miniature.
"We never have much to do with promoters usually, but this one got me. That was the last time I got angry.
"I pulled out my trusty blade, stuck it in the table and said, 'You've got to get rid of this man!"'
Richards added, "Now America has to get rid of him. Don't say I didn't warn you."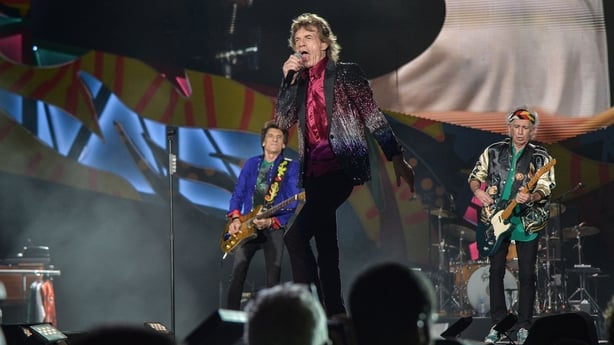 Referring to the run-in with Trump as the last time he got angry, Richards explained that he doesn't "waste the energy on anger" anymore.
"These days nothing (gets me angry). I can't be bothered to waste the energy on anger. I've got nothing to be angry about," he said.
"It would almost be gratuitous.... 'What, you've burnt the toast?' What am I going to get angry about?"
Richards' bandmade Mick Jagger also spoke about Trump's decision to use their song You Can't Always Get What You Want during his presidential campaign, saying he found it "odd, really odd."
"It's a funny song for your play out song. When he finished his speech, he played out on this doomy ballad... It's kind of weird if you think about it. But he couldn't be persuaded to use something else," Jagger said.