German-American actress Zazie Beetz, best known for her leading role in Donald Glover's critically acclaimed show Atlanta, admitted that it was "a huge adjustment" preparing for her role in the superhero sequel Deadpool 2.
Warning: Interview package contains strong language and film clips containing violence.
Deadpool writer, actor and producer Ryan Reynolds pegged the 26-year-old star for the role of mutant Domino in the highly-anticipated sequel after seeing her performance in Atlanta, which Beetz says was "a complete surprise".
Having bagged the role, the actress underwent two months of intense training before production kicked off to gear herself up for the high-octane action sequences, followed by daily gym sessions during filming.
We need your consent to load this Instagram contentWe use Instagram to manage extra content that can set cookies on your device and collect data about your activity. Please review their details and accept them to load the content.Manage Preferences
Speaking to RTÉ Entertainment in London, the actress explained that it didn't come easily to her.
"I learned more than ever that I don't like working out", Beetz deadpanned. "To make a distinction, I hate weight training, and I kind of enjoyed fight training, it's a lot more of a mental engagement. It's a full body thing, there's variation so that was a lot more interesting for me."
"It's also interesting to have to push yourself so much and see where that mentally takes you and emotionally takes you. It was a huge adjustment. But also I kept thinking, this is my job right now and I have to do this to do the best work that I can."
After training to become Domino for "so, so long", Beetz said she finally filmed her first action sequence a month into shooting. "On my first day of doing action I was so nervous because I was like 'Oh God I hope this has paid off'", she explained.
"We had been working so much, and I was thinking hopefully it'll look good and I remember doing the first take and then seeing the playback and I was like 'it's f***ing amazing!'"
The tremendous effort put in by Beetz and her fellow Deadpool 2 newbie Josh Brolin paid off in dividends on the big screen.
"I mean the movie's so funny and I feel it doubles down on everything, there's more action, and it's funnier and it's a little wilder and there's more of an emotional element to it as well", Beetz said.
She was supremely modest about her own performance. "I have to say, I'm forever self critical so it's always a torture to watch myself on screen but I felt like I did what I could!"
Going from a critically-acclaimed small-screen comedy-drama to a huge blockbuster Marvel movie will bring Beetz a newfound, and not entirely welcomed, level of fame.
"I've been talking a lot to my boyfriend [actor David Rysdahl] about this, we both feel, because it affects the both of us, that we're crossing this bridge that we're burning down that we can't go back.
"I've kind of gone back and forth a bunch of times feeling panicky about it and then feeling like I'm just going to accept whatever's going to happen", Beetz said.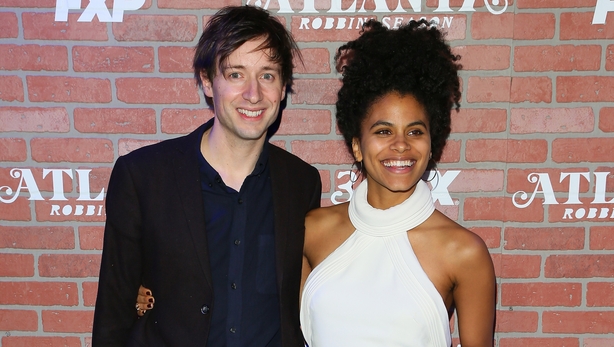 She said that Josh Brolin, a Hollywood stalwart since making his debut in 1985's The Goonies, had some advice for handling fame:
"I talked a lot with Josh about it and he was like, in the end it's a choice in how you do your day-to-day and to take it with a light foot and to not take it all so seriously.
"That has been the best advice out of everything, to just enjoy it."
Deadpool 2 hits cinemas in Ireland on May 15.
We need your consent to load this YouTube contentWe use YouTube to manage extra content that can set cookies on your device and collect data about your activity. Please review their details and accept them to load the content.Manage Preferences