Clive Owen, who plays an under pressure detective in new sci-fi thriller Anon, has said that he thinks it's too late to hold back the march of invasive technology in our lives.
Owen plays detective Sal Frieland in the film, which was made by Andrew Niccol, the New Zealand-born director who also directed Gattaca and wrote The Truman Show, two movies which also deal in issues of privacy and voyeurism.
Speaking to RTE Entertainment about the pervasive and persuasive rise of digital technology, Owen said: "It is too late to go back. People throughout this whole process have given up their privacy. There's been no pause for thought; there's been no debate or discussion. It's just surreptitiously crept up and now we accept it."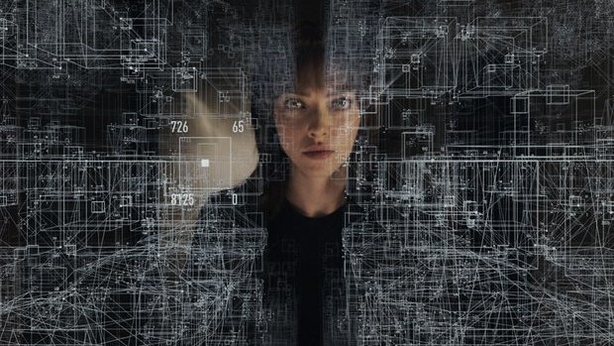 In Anon, Amanda Seyfriend, who also starred in Niccol's film In Time, plays a professional assassin who commits a series of murders in a high surveillance society where the population's every move and memory is recorded forever and crime is virtually unheard of.
Owen plays grizzled and world-weary detective Sal Freiland, who gets caught up in a hi-tech game of cat and mouse with Seyfried's anonymous femme fatale.
"I've always been a fan of Andrew's work because every subject that he tackles in his movies is hugely topical and relevant and he often pushes them into the future but they're not," said Owen. "They're really discussing things that should be deeply concerning us now and that's what this film is."
However, the 53-year-old actor, who has also appeared in Children of Men, The International and acclaimed TV drama The Knick, rejects the idea that he only plays anguished characters in his films.
"I think that's a funny word. People choose that word and say `oh, this film is so dark'. What they mean is it's about something, it's about something we don't like to think about often," Owen said.
"It's not dark in terms of . . . we're not talking horror. This is a real thing but it's a real thing we're questioning or having a look at. So when someone says, `oh you like dark characters', I always get a little confused.
"I like characters that are in conflict. I like characters that are troubled and the subject matter of this film isn't dark. It's happening, it's here around us now so is it dark to look at that? I don't know."
Anon is in cinemas now and is also available to watch on Sky Cinema

Click here for more movie news and reviews