Gearing up for the Eurovision tonight? Get the party started an hour before the show with Niall Horan and the RTÉ Concert Orchestra on RTÉ One at 6:55pm. Here's a sneak peek at what to expect.
The one-off special sees the singer-songwriter and his band joined by 45 members of the RTÉ Concert Orchestra and conductor Gavin Murphy.
Recorded in RTÉ's Radio Studio 1 last month, the programme also features Horan talking to 2FM's Eoghan McDermott about his career.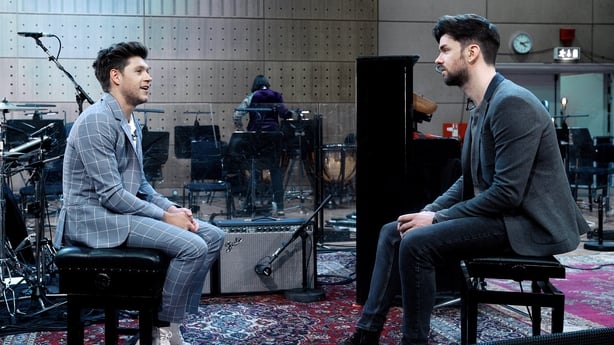 Horan likened the level of nerves he felt before performing with the RTÉ Concert Orchestra to those he felt before taking to the stage in a sold-out Croke Park during his time with One Direction, saying it was "pretty scary".
Speaking to McDermott, the 24-year-old Mullingar man said on the nervous scale the performance would come close to the way he felt before playing in Croke Park in 2014.
"Pretty close to Croker, first of all it's on home soil so it's pretty scary anyway, it's going to be seen by everyone I know and people I don't know obviously," he said.
"It's my first time playing with musicians at this level, I've only ever played with quartets here and there, so for RTÉ to give me the house orchestra is pretty special."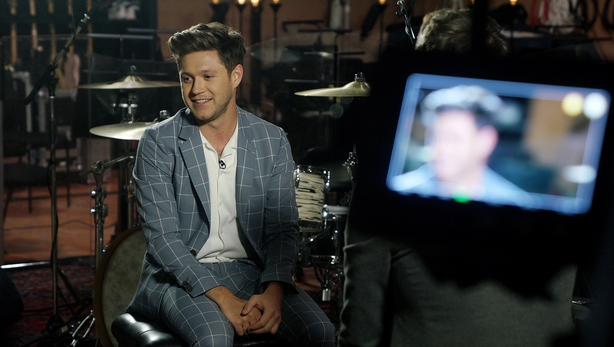 The Eurovision Song Contest Final kicks off on RTÉ One, RTÉ Radio 1, RTÉ 2FM and the RTÉ Player at 8:00pm as Ryan O'Shaughnessy keeps the Irish flag flying in Lisbon. 
More:
Niall Horan opens up about relationship struggles
Niall Horan had to 'learn the craft' of being a frontman
Niall Horan nervous before RTÉ Concert Orchestra performance
Click here for more music news and reviews 
Flicker by Niall Horan on VEVO.