Jeffrey Tambor appears in the trailer for the new series of Arrested Development, marking the first time the actor has been seen on screen since he was fired from the show Transparent following accusations of sexual misconduct.
The actor has reprised his role of George Bluth Sr in the fifth series of Arrested Development, which is set to debut on Netflix on May 29, alongside Jason Bateman, Michael Cera, Will Arnett, Portia de Rossi and Alia Shawkat.
It was confirmed earlier this month that Tambor would be appearing in the revived series, with Netflix boss Ted Sarandos telling The Hollywood Reporter: "In making and promoting seasons four and five of Arrested Development, Jeffrey has always been totally professional."
We need your consent to load this YouTube contentWe use YouTube to manage extra content that can set cookies on your device and collect data about your activity. Please review their details and accept them to load the content.Manage Preferences
Amazon cut all ties with the Emmy-winning actor following claims of sexual harassment from his Transparent co-star Trace Lysette and Tambor's own former assistant Van Barnes. 
Actress Lysette, who plays yoga instructor Shea in the show, said Tambor made sexual remarks during filming and at one point thrust himself against her. Assistant Van Barnes accused him of offensive talk and of touching her inappropriately.
Tambor denied the claims.  
In his first interview since he was accused of sexual misconduct, the actor admitted that "lines got blurred" while on the Transparent set, but repeated his assertation that he was innocent of the allegations of harassment.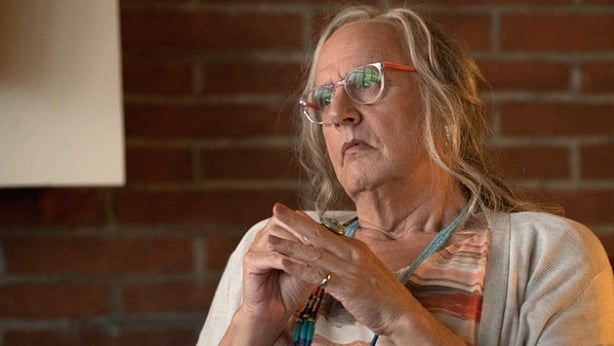 Speaking to The Hollywood Reporter, he said: "What I said was that she was a disgruntled assistant. I think that was generous of me. 
"I dispute her account. I did raise my voice at times, I was moody at times, there were times when I was tactless. But as for the other stuff, absolutely not."
Tambor added that the pressure he felt to make his portrayal of transgender woman Maura Pfefferman as authentic as possible brought out the worst in him and resulted in him clashing with the show's creator, Jill Soloway.
He said: "I drove myself and my castmates crazy. Lines got blurred. I was difficult. I was mean.
"I yelled at Jill - she told me recently she was afraid of me. I yelled at the wonderful [executive producer] Bridget Bedard in front of everybody. I made her cry.
"And I apologised and everything, but still, I yelled at her. The assistant directors. I was rude to my assistant. I was moody.
"Sometimes I didn't talk at all. And this is where the reader says, 'So what?' You know? 'You're coming in from the Palisades, you drive in, you get a good paycheque, you get to play one of the best roles in the world. So. What.'
"But I was scared, because I was a cisgender male playing Maura Pfefferman. And my whole thing was, 'Am I doing it right? Am I doing it right? Am I doing it right?' To the point that I worried myself to death."
Tambor previously described the accusations made against him as "false" and alleged that Amazon's internal investigation into the claims was "deeply flawed".