Bono says U2's current tour is like '"method'' acting in a Marvel movie and says the band's large-scale tours are "a bit mad".
The group kicked-off their eXPERIENCE + iNNOCENCE world tour in the US state of Oklahoma on Wednesday night, with the band playing some songs live for the very first time.
The frontman describes having to ''method act'' each song as if he were starring in one of the franchise's superhero films, and admitted the show is like a ''big technical monster''.
Speaking to The Irish Sun newspaper, he said: ''It's sort of like doing a big Marvel movie, except you're taking this to a different city every few days so it's a bit mad -- and worse than that, for me, it's like a Marvel film where you've got to method act, so that's not right.
''Something like that you have to get right inside the songs in order to sing them."
''It's a big technical monster but it has to have a big bloody heart inside of it, in the machine, and that's what we do. So it is an unusual way.''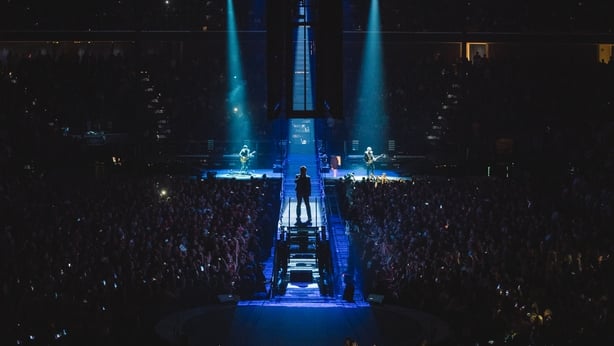 When asked if rehearsals were going well, he added: ''It was going really sh**e in the dress rehearsal. I think we put some things in place that will make it a little less indulgent.''
The tour continues across North America until early July and then resumes in Europe at the end of August, with dates in Belfast and Dublin in October and November.