U2 kicked-off their eXPERIENCE + iNNOCENCE world tour in the US state of Oklahoma on Wednesday night, with the band playing some songs live for the very first time.
Wednesday night's show at Tulsa's Bok Center began with two songs from the band's new album Songs of Experience, Love Is All We Have Left and The Blackout.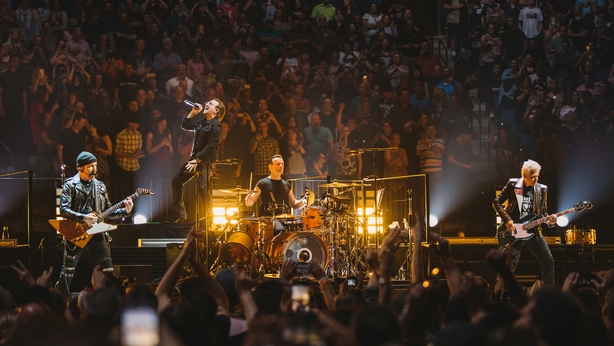 The setlist spanned U2's career with Beautiful Day, I Will Follow, Sunday Bloody Sunday, Vertigo and One among the favourites performed on the night.
However, there were no songs from The Joshua Tree, following the band's 30th anniversary shows last summer to mark the record's release, which saw them perform the classic album in full.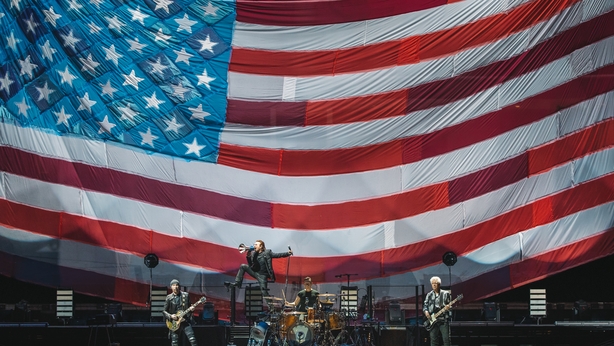 The tour continues across North America until early July and then resumes in Europe at the end of August, with dates in Belfast and Dublin in October and November.
The Setlist:
Love Is All We Have Left
The Blackout
Lights of Home
Beautiful Day (with Many Rivers to Cross snippet)
All Because of You
I Will Follow (with Mother snippet)
The Ocean
Iris (Hold Me Close)
Cedarwood Road
Song for Someone
Sunday Bloody Sunday (acoustic)
Raised by Wolves
Until the End of the World
Elevation
Vertigo
Desire
Acrobat
You're the Best Thing About Me (acoustic)
Staring at the Sun (acoustic)
Pride (In the Name of Love)
Get Out of Your Own Way
American Soul
City of Blinding Lights
Encore
Who's Gonna Ride Your Wild Horses
One
Love Is Bigger Than Anything in Its Way
13 (There Is a Light)