Abba are not sure if their new songs are ''good' and admit they are unsure if their new music has reached the standards they wanted to achieve.
The seventies pop superstars - Agnetha Faltskog, Bjorn Ulvaeus, Benny Andersson and Frida Lyngstad -recently confirmed they are set to release their first new music in 35 years later this year, and revealed they are reuniting for a virtual-reality tour scheduled for next year.
Speaking to The Sun newspaper, the iconic group said while they have no desire to reach No.1 in the charts, they hope fans are happy with their upcoming music.
Benny said: ''We never said we wouldn't reunite in the studio -- we said we wouldn't reunite on tour and we have this digital tour and thought it would be nice to have a couple of new songs in there.
''We said, 'Let's try and see what happens and if we don't think it's good enough we won't release it and if we think it is good enough we will.' We still don't know if they are good -- but we didn't know that when we released the other tracks either.
''One of the songs is like we would have written it for today. The other, we could have written in 1972. So I don't know, we'll see. I mean, they're not finished yet."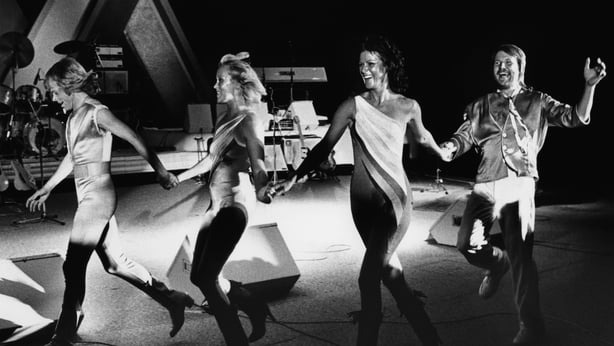 Bjorn insisted that they aren't worried about topping the charts along with teasing the release of more songs further down the line.
''We don't worry about that. We're just having fun.''
Asked if there'll be other tracks, Bjorn said: ''Who knows? Just never a tour.''
Earlier in the week, Abba's business partner Gorel Hanser said the Swedish pop icons will not be performing live together again, despite releasing new music and working on a hologram tour.