A Good Day to Die Hard and Max Payne director John Moore was a surprise caller to Joe Duffy's Liveline on RTÉ Radio 1 on Thursday, when he joined a discussion about whether diehard Nathan Carter fans should receive a fee for appearing in the singer's upcoming video.
You can listen here to the discussion, which ended with confirmation that the fans would receive Nathan Carter merchandise and tickets for their time.
Dundalk man Moore, who is back home scouting for a new film, was also asked about his latest project before Duffy would let him off the [Live]line.
"Unfortunately Joe, I can't say," he replied laughing. "But it's something we hope to bring here not this summer, but next summer."
"Do we know the budget, John?" asked the host.
"It's pretty healthy, Joe," said Moore. "It's in the 15 to 20 million range."
"Are you definitely going to film it here?" pressed Duffy.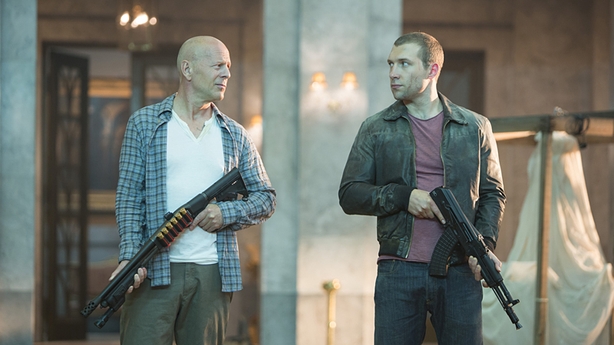 "We're trying very hard, Joe," continued Moore. "Some of the regulations about filming in Ireland can be a little more favourable. We shot a movie here in 2015 [and] we struggled a little bit with some of the permissions, but we're working closely with the Irish Film Board and so on to make sure Ireland remains a film-friendly place."
"Is it set in contemporary times?" asked Duffy
"It's a period thriller, 1970s," revealed Moore.
After Moore confirmed the planned film would be set in Ireland, Duffy then enquired if the film had a political theme.
"You're very good at this, Joe!" laughed Moore. "It's a subject matter that anyone of my age would be well versed in. Certainly, it's got to do with politics and the North of Ireland and so on."
"Well then, 1970s in Ireland is the Troubles," said Duffy.
"Well spotted, Joe!" giggled Moore. "You said it not me!"
Liveline airs on RTÉ Radio 1 weekdays from 1:45pm.